A Pair Of Smart Freshman Dems

By
.(JavaScript must be enabled to view this email address)
Wednesday - March 07, 2007
|
Del.icio.us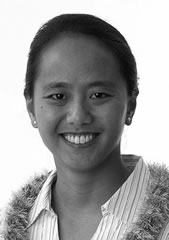 State Rep. Della Au Belatti
Democrats make up 11 of the 12 freshmen in the state House of Representatives this session. None, perhaps, appear more promising than the 25th District's (Tantalus, Makiki, McCully) Della Au Belatti and the 40th's (Royal Kunia, Makakilo, Kapolei) Sharon Har.
The 32-year-old Belatti brings impressive credentials to her new office. She's a graduate of Maryknoll, Princeton University and the University of Hawaii's Richardson School of Law. Following college, she returned to Maryknoll as a social studies teacher, then opted for law school. Belatti clerked for two judges and spent seven years as a member of the state Campaign Spending Commission.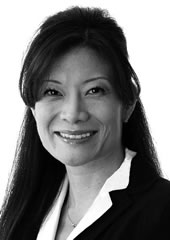 State Rep. Sharon Har
Six weeks into the legislative session Belatti finds herself "amazed at the gamesmanship of the process here. I don't like being identified with a faction, but that's the way it's done. Too much of the focus is on who gets credit, who's bills are moving. I'm not sure the people's work is getting done."
And Belatti considers that work urgent.
"Everyone is feeling Hawaii's high cost of living," she says. "People are struggling. The middle class is being squeezed. The cost of housing, food, education and transportation are making it increasingly difficult to live here."
Belatti and husband Michael are feeling the squeeze themselves. Michael works as a cardiac nurse at Queen's Hospital. The couple has a 2-year-old daughter.
"It would be easier for us to live on the Mainland," Belatti admits. "We rent, and we don't anticipate having the money to buy a home."
During the organization of the House, Belatti bucked Speaker Calvin Say and lined up with a group led by veterans Scott Saiki and Sylvia Luke. Say prevailed and Belatti has been a victim of "the politics of retribution. I didn't get a choice chairmanship."
On opening day of the Legislature, Belatti rose to express her unhappiness.
Belatti counts "a solid 10 of us in opposition, and issue by issue we gain more people. I was very bothered by the organizational maneuvering immediately following the election."
Is she disillusioned? "Depends on the day you catch me," she says. "I'm an idealist, and right now I'm just kind of waiting. We can disagree on issues, but we've got to honor the process or we'll lose the confidence of the public. I don't like holding controversial bills in committee - or the fast-tracking of bills through certain committees."
Sharon Har notes with pride that "I'm the only freshman Democrat to unseat an incumbent - a 10-year veteran of the Legislature." In her first run for elective office, the 37-year-old Har walked and waved her way to a 369-vote victory over Republican Mark Moses.
It wasn't easy. In the spring of 2006, as Har was considering making a bid for Moses's seat, Har's 65-year-old father was diagnosed with stage-four pancreatic cancer.
"Given his illness, I was hesitant about running," she remembers. "But he urged me to do it.
"During the campaign, I'd get up at 4:30 in the morning to hold signs. My dad was ill, but he'd insist on going out there to wave with me. I didn't know how much time I would have with him, so at dinner time I'd often want to stay and eat with him and my mother. But he'd push me out the door to go walk the district.
"On opening day of the Legislature, he was so proud. He told me 'Now I'm gonna live forever.'"
Har's parents immigrated to the United States from Korea. Her father received his graduate education in business economics and taught most of his career at California State University-Northridge. Daughter Sharon graduated from Mount Holyoke College and Chicago's John Marshall Law School.
The Hars visited Hawaii frequently, and following law school Sharon Har did a clerk-ship in Hawaii. Her introduction to politics came in 1999 when she joined the staff of then Lt. Gov. Mazie Hirono.
"Working in the LG's office has helped me as a freshmen legislator," she says. "On arrival, I knew a lot of people. I had established relationships with them when I worked with Mazie. Because of my father's health, the Speaker and the dissidents left me alone during the organization of the House."
Har sits on the Finance, Transportation, Education, and Public Safety and Military Affairs committees. She's passionately committed to building the University of Hawaii-West Oahu campus and improving the infrastructure in her district.
"For 20 years, government's been pushing the second city, urging us to move to the Leeward area. So we did, but government didn't do its part. It didn't build the roads we needed or help foster the jobs.
"It takes 45 minutes to get out of the shopping center in Kapolei, and there are three shopping centers larger than Ala Moana on the drawing boards for the Leeward area - 40,000 more homes as well.
"We're going to need new roads and rail and a ferry."
Most Recent Comment(s):