Barahal's 25th Honolulu Marathon

By
.(JavaScript must be enabled to view this email address)
Friday - December 07, 2011
|
Share
Del.icio.us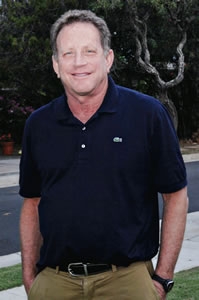 Honolulu Marathon president Dr. Jim Barahal
This year marks the 25th anniversary for Dr. Jim Barahal as president of the Honolulu Marathon, which takes place Sunday, Dec. 11, at 5 a.m.
"There's a saying in running, you're only as good as your last workout," says Barahal, who has completed nine marathons. "Also, don't look back, the race is in front of you.
"For me, 25 years means we got to do a good job every year. Honestly, I'm looking forward. I'm looking at this year's race. I still have that mindset. The race is in front of me not behind me."
Barahal, who played baseball and basketball in high school, started jogging in college for fitness and ended up walking on to the cross country team at the University of Michigan.
He raced in the Honolulu Marathon (his one and only) in 1978 before moving to Honolulu the next year and became a competitive runner at local road races.
His best times include 32 minutes and 4 seconds for a 10K, 1 hour and 10 minutes for a half-marathon, and 2 hours and 45 minutes for a marathon.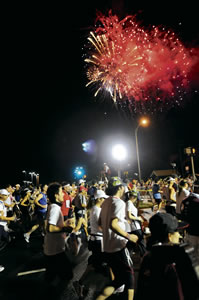 Runners in the Honolulu Marathon. Nathalie Walker photo

.(JavaScript must be enabled to view this email address)
"My knees do not allow me to run anymore," explains Barahal. "But I bike every day with my 14-year-old son Sebastian, who's a good runner, and I'm coaching him."
According to Barahal, the No. 1 mistake he often sees marathoners make is going out too fast.
"You deplete the fuel in your muscles, develop lactic acid, and hit the wall and slow down and walk and are in pain the rest of the race," he explains.
His advice for the thousands of runners expected at the start line Sunday:
* Pace yourself.
* Drink adequate fluid along the way. There are 17 aid stations along the course distributing water and Gatorade.
* Don't wear new shoes.
* Put Vaseline or a similar product on any place that's going to rub (such as your nipples, groin, between your thighs, toes, butt, under your arms).
* Wear as few clothes as possible. Also, use a climate control fabric that wicks away the sweat as opposed to a cotton T-shirt.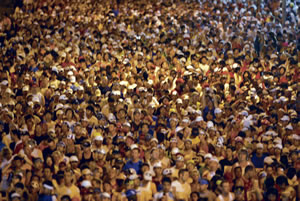 Photos courtesy Honolulu Marathon
As of Nov. 27, the number of participants registered for the Honolulu Marathon was 20,972. Online registration has closed. However, you can still sign up at the Honolulu Marathon Expo Dec. 7-10 at the Hawaii Convention Center. Race fee is $260. For details, visit honolulumarathon.org.
Most Recent Comment(s):