Facial Exercises For Healthier Skin

By
.(JavaScript must be enabled to view this email address)
Friday - February 03, 2010
|
Share
Del.icio.us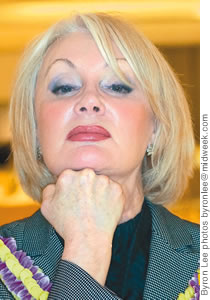 I recently started using skincare products by Natura Bisse, and after just a couple of weeks I've noticed a new glow to my skin.
But there's something else I've been doing: facial yoga, which I learned from the product information sheet that was in the box with my Natura Bisse products.
According to Natura Bisse, facial yoga is an exercise that helps to obtain fantastic results against flaccidity. A five-minute session of five delicate exercises two or three times per week can help improve facial features and recover the skin's luminosity and glow.
Facial yoga stimulates the muscles, from which both blood circulation and cutaneous oxygenation improve, increasing with it cellular renewal and purifying the skin.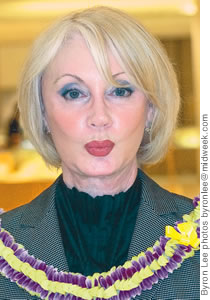 Here, Natura Bisse national sales director Michael Ann Guthrie demonstrates these simple exercises.
1) Strengthen your jaw-line and under your chin by pushing your hand firmly against the chin and try to slowly open your mouth.
2) Pucker your lips and move them up and down while holding the expression. Continue holding this same expression and proceed to move them from side to side. This will help to tighten and firm around the nose and mouth.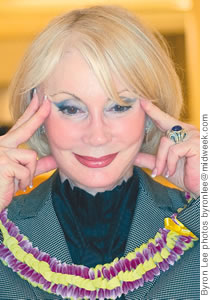 3) Place your pointer and middle fingers at the side of your eyes with your thumbs at the side of your chin, smile causing your cheeks to lift up while pressing them down for resistance. This helps to work your cheek muscles.
4) Close your eyes and place your fingertips on your upper eyelids, then roll your eyeballs up and down while keeping your eyes closed. This encourages lymphatic drainage around the eyes.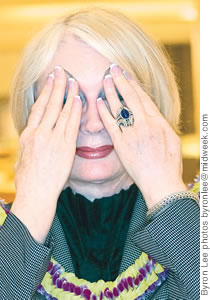 5) Scrunch the eyebrows and at the same time slide all your fingertips slowly and firmly from the eyebrows to the hairline. This helps to diminish frown lines.
"These exercises were developed by our director of esthetics education," says Guthrie. "Most people never exercise their face or neck. If you do these exercises, you should notice a difference in firming in just two weeks."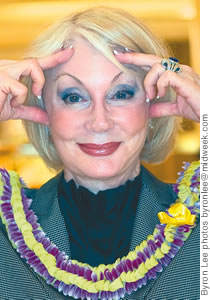 Next Wednesday (Feb. 10) Natura Bisse is launching its newest product, The Cure Sheer Cream SPF 20, at Neiman Marcus Ala Moana.
Customers can stop by the Natura Bisse counter for samples to experience this new anti-aging skincare product, while supplies last. The company also offers special exclusive facial events regularly performed by a Natura Bisse esthetician.
For more information, call 948-7581.
Most Recent Comment(s):