Firming Up Abs After Baby Arrives

By
.(JavaScript must be enabled to view this email address)
Friday - February 06, 2008
|
Share
Del.icio.us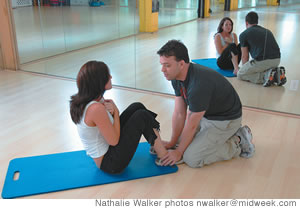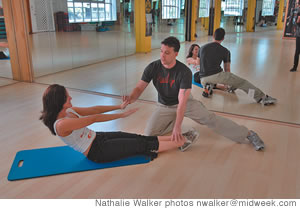 It's common to hear moms say how they "just never could lose that extra baby weight" after giving birth. And as a new mom myself, I can see why. There's just no time to exercise.
But too often one idle month turns to two months and then a year, and before you know it you've gained so much weight that people don't even recognize you.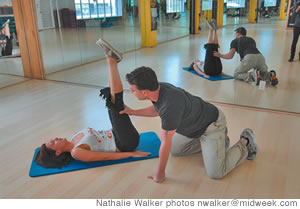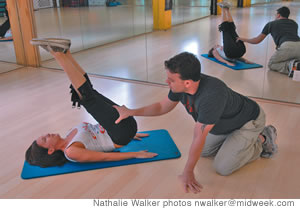 Whether you have a new baby or any other time-consuming activity that is overtaking your life, it's so important to take control of your body before it takes control of you.
This week, we share some basic workouts for probably the No. 1 problem area for most people: the abs.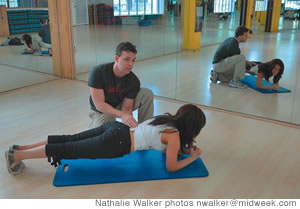 "The most common mistake I see people make when they're working out their abs is anchoring their feet when they do sit-ups," says Matt Jones, a certified personal trainer at Gold's Gym. "It's very bad because they end up using their hip flexor and not their ab muscle, which can create back problems because it pulls on the lower back."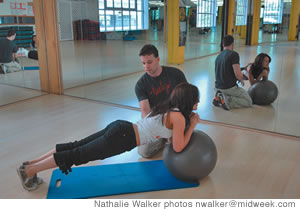 Pictured above are some basic ab exercises you can do almost anywhere and unassisted. According to Jones, if you do these exercises two to three times a week consistently, you should see results within a few weeks.
"The key is consistency," he says. "If you're doing the exercises and doing them correctly."
And don't forget the diet - yes to fruits and vegetables, no to the junk food.
Model:Yvette Nii/ Photographed at Gold's Gym
Most Recent Comment(s):