How To Temper A Child's Tantrums

By
.(JavaScript must be enabled to view this email address)
Friday - April 14, 2010
|
Share
Del.icio.us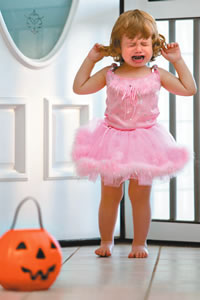 By this time it's too late already
Anyone who has children, cares for children or works with children most likely has experienced a child's temper tantrum.
And it's not fun.
Harris United Methodist Church's 3Y Ministry is sponsoring a free parenting skills workshop, "Managing Your Child's Temper Tantrums," April 18 from 9 to 10:30 a.m.
Parenting consultant Kathy Bentley will present the workshop offering parents, grandparents, babysitters and teachers information about the possible causes of tantrums in young children (age 2 to 8) and tools they can use to help manage the tantrums.
"A temper tantrum is usually when a child is out of control," explains Bentley. "They're screaming, yelling, they may be throwing themselves around or throwing other things. And once the tantrum has started there's really not much you can do to stop it.
"Some of the possible causes of tantrums are they could be tired, bored or frustrated, and one of the big causes is also lack of attention."
According to Bentley, the key is to stop the tantrum from starting in the first place. Some ways to do this are:
* Don't try to run errands when your child is tired.
* Tell your child what you expect of them before you get there.
* Know your own child and know when it's time to take a break or when it's time to leave.
* When a child is going to a place where there will be a wait, be sure to take things with you for them to do.
If the child is already having a tantrum, Bentley says, often times you have to just ride it out. It's also important to stay calm, especially as the tantrum escalates.
"Yelling at them isn't going to do any good because the child is already frustrated," she explains. "When parents start yelling at their kids, that's kind of an adult tantrum. And spanking just plain doesn't work. There's a lot of research that shows that.
"Also, sometimes it helps to leave the location. You don't have to leave completely, just go outside for a little while to help the child kind of calm down and then you can go back."
The upcoming workshop is part of a series of monthly seminars to provide young parents with tips on raising healthy and happy children. The seminars are organized by Harris United Methodist Church and initially started as a way to help young parents who are members of the church, but in planning the series it was decided that it would be offered to anyone in the community.
"Almost every child has a tantrum," adds Bentley. "There are some children who have more tantrums than others, and for many parents it is a huge frustration for them. They don't know how to manage it and they don't know what to do.
"Tantrums are scary for parents and scary for the child. It's one of the big issues that most families are faced with at some point or another. I encourage people to come to the seminar so they can ask questions and get feedback."
Harris United Methodist Church is located at 20 S. Vineyard Blvd. For more information, call 536-9602. .(JavaScript must be enabled to view this email address)
Most Recent Comment(s):