Young Children And Video Devices

By
.(JavaScript must be enabled to view this email address)
Friday - September 07, 2011
|
Share
Del.icio.us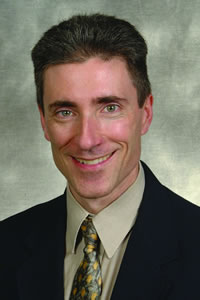 Dr. Chris Tortora. Photo courtesy Hawaiian Eye Center
My 3-(almost 4)-year-old son's latest obsession is my iPhone.
He likes to play games on it and watch YouTube videos, and like many other kids his age (I'm assuming) knows how to navigate the device on his own.
I try to limit his time on it, thinking it's probably not good for his eyes. Or am I just being paranoid?
"When it comes to looking at something up close for an extended period of time, there's probably very little difference between reading a book and staring at a video screen, except that I think video screens are inherently more interesting so kids are more likely to stare at them more extensively, perhaps straining their eyes. But there's no evidence that it hurts the eyes," says Dr. Christopher Tortora, medical director and owner of Hawaiian Eye Center in Wahiawa. "There are people who believe you can become nearsighted by doing a lot of near work as a child, particularly in dim light. The evidence for that is not conclusive, but people who read a lot tend to be more nearsighted.
"We don't know which comes first, but there seems to be a correlation so it's reasonable to assume that there probably is some negative element to staring at something up close for hours on end. However, if you take rest breaks and the lighting is reasonable and you're not straining, it's probably not going to do any harm."
When reading a book or using a hand-held digital device, Tortora recommends keeping it at a distance of 14 to 16 inches away from your eyes.
He also suggests the 20/20/20 rule. For every 20 minutes you spend on the computer, reading, watching TV or playing video games, spend 20 seconds looking at an object at least 20 feet away. This applies to both children and adults.
As for the popular 3-D movies that are playing in theaters now, including many children's titles, Tortora says not to worry.
"Some work has been done on looking at what effects 3-D might have on the development of children's eyes and it actually turns out that there's not any significant issue known of at this point which is negative or detrimental to the child's eye development," he says. "When you're looking at 3-D you're using both eyes together to focus on an image, and what the 3-D is actually doing is it's creating two different images one is seen by the right eye and one is seen by the left eye.
"In general, there's no harm in challenging your eyes that way because it's basically what you're doing all day in life. However, if you have trouble watching 3-D images, if you're straining or not seeing the 3-D at all, then that's a sign that something may not be working right and you should be evaluated."
Most Recent Comment(s):