Failing To Adjust To The Recession

By
.(JavaScript must be enabled to view this email address)
Wednesday - January 14, 2009
|
Share
Del.icio.us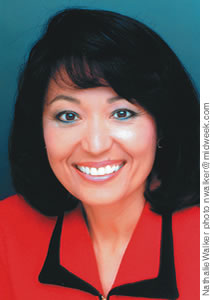 Sen. Donna Mercado Kim had to scold OHA and Judiciary officials
The economic downturn is worrisome and obvious, and we need to tighten our belts, although some groups seem not to have noticed the slowing economy and aren't very interested in whether the price of oil is up to $140 a barrel or down to $45 a barrel.
There is a lot to learn from observing the behavior of some of these dissenting groups. On the surface, some have puzzling responses to a suggestion that it will be necessary to cut their budgets or streamline their programs.
While the government cannot, by law, spend more than it makes, many groups in the public sector feel it necessary to fight the inevitable.
Example: All state departments and agencies were told by Gov. Linda Lingle to plan for budget cuts of between 10 percent and 30 percent. Last week at a Senate Ways and Means Committee meeting at the State Capitol, chairwoman Donna Mercado Kim "scolded" officials of the Office of Hawaiian Affairs and the state Judiciary for not submitting plans with the requested budget cuts included.
OHA executive director Clyde Namuo said the OHA board made no cuts because reduction would harm Native Hawaiians.
The spokesperson for the Judiciary said hiring and overtime restrictions have affected morale and the delivery of services, and as the workload increases fewer employees have to work harder and faster.
While there is nothing wrong with their rationalizations, the responses do not address the problems of facing a staggering shortfall in revenue.
Kim said after the scolding that the Council on Revenues was going to come out with new revenue projections, and they almost surely will drop again. It looks as if she was correct, and it's something with which everyone in the public and private sector is going to have to deal.
This kind of behavior is quite predictable and should be appreciated.
These public groups have a high degree of cohesiveness and very little variance in their behavior when there is an external threat. There are three reasons they are so predictable.
First, group members hold the same basic values, usually reflecting a class consciousness and the methods used for their attainment over the years. The second reason is age and background characteristics that are quite similar.
Finally, the group often has chosen a leader whose values are closest to the overall values of the rest of the group. In these kinds of situations, you can expect them to respond defensively when facing an external threat.
Since we are all in this economic downturn together, the big question that needs to be investigated by these group leaders is how far would their group members be expected to go in individually sacrificing for the good of the whole?
The record shows that when the costs of membership in the group outweigh the benefits perceived from remaining group members, cohesiveness will break down, and that is not a good thing under the impending difficult circumstances facing the state.
The reason this is interesting to note at this time is because whenever a group can maintain cohesiveness through perceived threats, something is guaranteed to happen - a strong adversarial relationship will develop, and that will just ensure the problem will get worse before it gets better.
Said another way, Kim's scolding was warranted.
Most Recent Comment(s):