Hard Times For Public Unions

By
.(JavaScript must be enabled to view this email address)
Wednesday - February 04, 2009
|
Share
Del.icio.us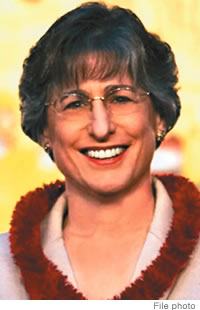 Gov. Linda Lingle
These are exciting times in the square building on South Beretania Street.
You can almost feel the excitement at street level. It's that's "something's got to give" feeling. It's like a huge cloud of uncertainty draped over the building.
Actually there's not much uncertainty about the state of Hawaii's doom-and-gloom budget situation. According to the Council on Revenue's projections, it's pretty much a cut-and-dried dilemma.
Gov. Lingle announced that the administration had figured out how it would reduce a $75 million deficit for the fiscal year that ends in June 2009. The governor and the lawmakers will then have to reduce a $315 million deficit in fiscal year 2010, and then the real excitement, close a $549 million deficit in 2011!
Without expounding on the financial formula to eliminate the deficit in 2009, there was talk of taking an estimated $60 million from the state's rainy day fund and some $31 million from a federal Medicaid reimbursement.
The real excitement comes when the governor's people have to deal with the lawmakers about projected deficits in 2010 and 2011.
The "devil is in the details," according to lawmakers, and rightfully so.
The Council on Revenues is scheduled to convene again in the middle of March and could come up with another projection that could make the deficits bigger or maybe smaller than expected - meaning until the Council on Revenues meets next month, details are coming in second.
The public unions are preparing a strong resistance to any attempt to circumvent any gains they have made at the bargaining table over the years. That is the most predictable part of the equation, but not a real problem.
The small, isolated state of Hawaii has only three ways to attack its money problem. First, it can generate new revenue from raising taxes or raiding special fund accounts. Second, it can just trim the budget by cutting programs, and lastly, it can cut its labor force, using a multitude of strategies such as temporary layoffs. If there is a total rejection of any of the three options, then it would leave only two ways to erase the deficit, which would be a heavy burden by any stretch of the imagination.
What this means is the negotiations will take on a very uncomfortable form called concession bargaining. There are two basic patterns of concession bargaining, unilateral and bilateral. If you were taking bets, it would be wise to bet on the unions to do a better job at this, because they have a long history of giving concessions and are very good at it.
But it is almost a universal norm that concession bargaining take place in a quid pro quo fashion, meaning we should expect a back-and-forth exchange of concessions between parties. The good news is that, at this point, one side has agreed to do that.
As a general rule, negotiators never give up more than one concession at a time, so the taxpayers would be wise not to expect any dramatic agreement immediately - it's going to take some time.
The big problem for both sides is the magnitude of the concessions made by either side and the timing of the concessions, if any.
For the taxpayers, the timing of concessions made is important, but not as important as it is to the public unions, which are involved in upcoming negotiations.
In fact, the teachers' union is trying to negotiate a new contract by June, even while it has still not settled its legal challenges to a random-drug-testing provision in its last contract.
This means the teachers'union will very possibly end up without a contract in June. Concessions need to be timed so that the participants know what to expect, whether they are immediate, gradual or delayed.
In these situations, available research suggest that immediate concessions are most always received by their constituents negatively, but gradual concessions are viewed more positively and with greater satisfaction.
Hopefully, the concession bargaining the taxpayers will be privileged to witness in the coming weeks will cut up the pie equally.
That will make the pieces easier to swallow for all sides involved.
Most Recent Comment(s):