Great Power-saving Gadgets

By
.(JavaScript must be enabled to view this email address)
September 02, 2009
|
Share

Del.icio.us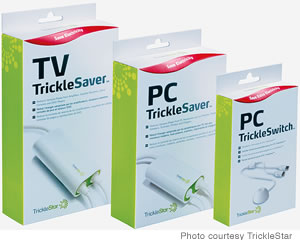 I've seen my power bill fluctuate up and down over the past couple of years, and I do everything I can to try to save electricity. Recently my monthly bill has gone down from the average of $400 I was paying to about $250 now. I'm all about turning off the lights when I'm not using them, and I'll even sit in the dark while I'm watching TV or using my computer.
Hey, every little bit helps, right?
Going even further with saving money, TrickleStar makes a line of easy-touse standby power products that help you conserve electricity used by little things you probably wouldn't think of as power wasters: computers and televisions, along with their peripherals (i.e. printers, cable modems, speakers, scanners, DVD/Blu-ray players, game consoles).
TrickleStar stops the flow of standby power when these items are in "standby" mode.
"When you consider that standby power has been estimated as contributing to as much as 12 percent of consumers' electricity bills - in the home or office environment - you realize just how much standby power costs, not just for the impact it has on our hip pockets, but on the electrical grid and the planet," says Bernard Emby, founder of TrickleStar.
"We have developed a range of industry-leading products that will give Americans the peace of mind that they are putting a stop to the constant flow of standby power - and at the same time are reducing their power bills and their environmental footprint."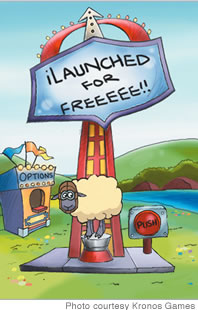 The two products I plugged in at home are the PC TrickleSaver and the TV TrickleSaver. You need to plug each into a power strip to manage multiple connected devices, but there is no need to replace your existing power strips. The PC TrickleSaver connects to your computer via a standard USB cable and detects the power status of your system via its USB port. Likewise, the TV TrickleSaver has built-in current-sensing circuitry that senses when your TV is on or off. Both are extremely painless to plug in and set up.
In addition, the TrickleStar Web site (www.tricklestar.com) has a standby power calculator to help you figure out how much you can save. Adding on all of my components (including my PS3) and the amount of time I use, it indicated I can save about $129.26/year for my TV component and $54.94/year for my computer. Not bad for little things.
For more information and to purchase the TrickleSavers, visit the TrickleStar Web site. The PC TrickleSaver is $24.95 and the TV TrickleSaver is $34.95.

Click Chick's iPhone App of the Week: Sheep Launcher
Sheep Launcher is one of those addicting yet simple iPhone/iPod touch apps that keeps you occupied for long periods of time. You push the big red button to launch your sheep, and you keep tapping him as fast as you can to boost him higher and higher in the air. On the way up, you can collect power-up items such as a helium tank, a rocket pack or a flying saucer. Additionally, pick up as many stars as you can to increase your final score.
The higher you climb the more challenging the game becomes, and you can even compete against other players worldwide to try to be one of the top 50 players. If you purchase the full version (Sheep Launcher Plus!) you'll see a few more features, plus be able to go beyond our solar system to discover what's out there. Sheep Launcher Free! is free, and Sheep Launcher Plus! costs 99 cents at the iTunes App Store.
Most Recent Comment(s):