A Blockbuster For Blu-ray Fans

By
.(JavaScript must be enabled to view this email address)
June 27, 2007
|
Share

Del.icio.us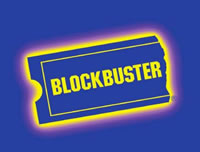 Most of the people I know usually use online services from Blockbuster or Netflix for their movie rentals. I've personally switched between these two a few times, but at the moment I'm with Blockbuster. I like the fact that I can exchange a mailed-to-me movie for a movie off Blockbuster's store shelves.
Although Netflix does have a shipping depot here in Hawaii, there's no way you can receive that kind of turnaround time with it. With Blockbuster, you pick up double the movies for the same price. The only thing that disappoints me is the fact that there are no Blu-rays available at the stores here, and the selection online is very limited.
With that thought floating around in my brain, it seems that Blockbuster will make a huge dent in the Blu-ray / HD-DVD war. It announced last week that it is rolling out an expanded Bluray disc inventory for rentals to 1,700 of the corporate-owned stores by mid-July. I have not yet seen any Blu-rays here at the Hawaii Blockbusters, but I'm looking forward to it since I prefer Blu-ray.
Blockbuster will continue to offer both Blu-ray and HD-DVD titles through the online rental service, along with the 250 stores that already carry both high-definition formats. With the huge expansion next month, Blockbuster will stock more than 170 Blu-ray titles and will continue to add more as they are released from the studios.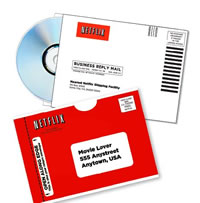 I originally used Netflix because of the ability to drop the movies back in the mail without worrying about late fees. Then shortly after, Blockbuster dropped its late fees, and a little while after that added its online store. Thereafter, Bluray was born into the world, then those also became available on Netflix. I just loved that availability because the Blu-ray selection was more than decent.
Well, short of building physical stores around the country, it is difficult for Netflix to compete with Blockbuster's in-store movie exchanges, so it offers Instant Viewing instead. This is a way for members to view streaming movies and TV series on their computer instantly. This was launched back in January, and there is no charge for the service. With this service, Netflix is hoping to take the lead in the movie rental market by adding "electronic delivery" to its existing delivery platform.
Since Netflix's immediate viewing feature is streamed, you don't have to worry about downloading a humongous file. It uses real-time playback, so as long as you have a high-speed Internet connection it'll do fine. I still have a problem with this because I still very much prefer my high-definition (HD) Blu-ray. This streaming feature is very good, but it doesn't do much for HD snobs like me.
So, thank you to Blockbuster for offering up more of these Blu-ray disks for me to rent! Blu-ray formatted titles are available from Sony Pictures Home Entertainment, Metro-Goldwyn-Mayer Home Entertainment, FOX Home Entertainment, Buena Vista Home Entertainment, Lionsgate Home Entertainment, Warner Home Video and Paramount Home Entertainment. They can be played on Blu-ray players, a Sony PLAYSTATION 3 (PS3) or a Blu-ray compatible drive on your computer.
Check out Blockbuster's plans at www.blockbuster.com - rate plans start at $4.99 per month.
If you don't absolutely need the Blu-ray disk or in-store exchanges, the Netflix (www.netflix.com) plans also begin at $4.99 a month.
Most Recent Comment(s):