A Cell Phone For The Dogs

By
.(JavaScript must be enabled to view this email address)
January 06, 2006
|
Share

Del.icio.us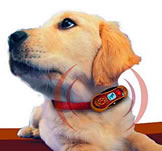 Although I currently do not own a dog, there's a new invention that I will definitely use when I adopt my next pooch. PetsMobility is manufacturing and will soon launch its PetsCell cellular telephone for pets. It sounds strange, doesn't it?
Well, maybe not so much. It is a collar phone that straps right to Fido's neck and will provide wireless communication between you and him.
PetsCell will be compatible with existing cellular and satellite GPS technology and allows you to talk to your pet. It uses Location Based Services (LBS) for you to communicate with your pet. You will have a piece of mind if your dog or cat gets lost. If someone finds him wandering the streets, with a push of a button the auto dial feature will call to alert you to retrieve your pet. The GPS collar cell phone comes equipped with a durable waterproof case, LED battery and signal display, three programmable call buttons, call center button, ring indicator, interchangeable face plates, geo-fence capabilities and advanced mapping technology.
You can access your pet's location either by contacting a customer service care center and speaking with a PetsMobility representative or through a voice activated response center. Over the phone, you enter in your personalized code and a computerized response is generated, informing you of your pet's location.
With your special collar, you have the option to add a GPS tracking chip and a fiber optic camera for search and rescue operations. It can also deliver accurate location fixes, even with poor environmental conditions (i.e. indoor locations or dense urban surroundings). PetsCell can deliver you location fixes in real-time to your handset, pager or your computer (as long as it has an Internet connection). You have a choice on the mapping interface you use. It can either be imagery similar to Google Maps or standard map technology. You can also have it do automatic lost call alerts.
In addition to PetsCell, PetsMobility plans to execute other brand extended related products and services such as streaming media and various pet-related services (using their community website - www.petsmo.com - a very cute homepage, by the way) as the distribution platform for digital media.
The PetsCell will be available soon, within the first quarter of this year. PetsMobility will also shortly release the rate plan information and additional details about the device. Keep yourself posted at www.petsmobility.com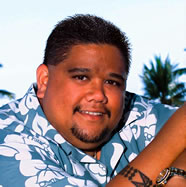 Tuning In To Island Tones. Most cellular phone-savvy people have moved beyond the standard ringer to personalizing rings to their favorite sound or song. I am one to change the ring on my cell phone from time to time, and as a Hawaiian music fan, I was happy to hear about Hawaiian Telcom's offering of local music for ring tones.
Hawaiian Telcom Wireless entered into an exclusive partnership with The Mountain Apple Company to become the first wireless provider to offer cell phone ring tones by Mountain Apple's Hawaii recording artists. You can find ring tones of songs by your favorite artists such as Sean Na'auao, Brothers Cazimero, Israel Kamakawiwo'ole (IZ), Amy Hanaiali'i Gilliom and more.
"Hawaiian Telcom is proud to be the only wireless provider that offers local Hawaiian music as ring tones for our customers, thanks to our partnership with Mountain Apple Company," says Ann Nishida, Hawaiian Telcom's Senior Corporate Communications Manager.
The top 10 downloads are:
1) Rap Reiplinger: Japanese Roll Call
2) Israel Kamawiwo'ole: White Sandy Beach of Hawai'i
3) Sean Na'auao: Fish & Poi
4) Hawaiian Style Band: Love & Honesty
5) Hawaiian Style Band: Happy 2 B With U
6) Rap Reiplinger: Room Service
7) The Brothers Cazimero: Ku'uipo I Ka He'e Pueone
8) IZ: Hawai'i 78
9) The Brothers Cazimero: My Sweet Pikake Lei
10) Hawaiian Style Band: Live A Little
If you're a Hawaiian Telcom Wireless customer, you can download your favorite Hawaiian ring tone for a cost of $2.49 each. Once you purchase it, the ring tone does not expire and there is no subscription fee. If you're not a Hawaiian Telcom Wireless customer yet, for a limited time, a new customer incentive is that you receive two free ring tones with the purchase of a data services plan that includes wireless Internet access.
Unfortunately not all Hawaiian Telcom cell phones will work with the Hawaiian ring tones. Phones that support it are the Audiovox 8912, LG 225 and 5225, Nokia 6225 and Samsung A660. Ring tones are sent to your phone and should reach your phone within 24 hours of order placement.
For more information, to view a list, or to listen to available ring tones, go to www.hawaiiantel.com or visit one of the eight retail stores throughout the state.
Most Recent Comment(s):