A New Year, A New You With NextFit

By
.(JavaScript must be enabled to view this email address)
January 06, 2010
|
Share

Del.icio.us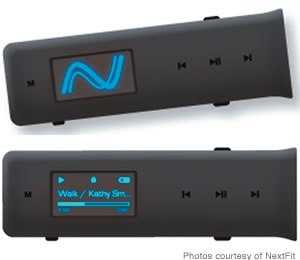 Thankfully, staying in shape and being motivated are not problems for me, but I know it can be an issue for some individuals. It's nice to have that extra push from someone else, especially if it's a personal trainer or fitness class instructor. The next best thing is a virtual trainer, such as the NextFit Keychain Trainer that Brian Fowler, a personal trainer and health consultant, brought to Hawaii.
"I like the NextFit from a trainer perspective, and I think it can help a lot of people who need some motivation or something to stay attached to," Fowler says. "Having been in the fitness business for so long, I have seen how difficult it is for some people to stay active. Some people need accountability from a partner. Some people like the tech side, where they use a product. But ultimately I see this device as a way to keep people motivated and hopefully accountable to themselves."
The NextFit unit is nothing fancy - a retractable USB dongle with an OLED screen so you can see where you are in your session, basic buttons (play, stop, volume controls) and an earphone jack. It's so small that, if you drop it, it's no big deal. It has a 10-hour rechargeable battery and includes 150 songs.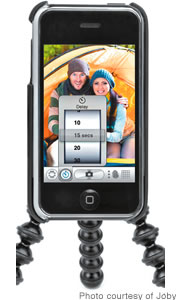 To begin your sessions, you first plug the device into your computer (works on both PC and Mac) and launch the NextFit program. Here it asks you questions on your goals, your work-out experience, current fitness level and what type of equipment you have at home. Just to try it out, I indicated that I need to lose "20 or more lbs" (after all, I did just have a baby a couple weeks ago).
Realistically, because of my condition, I really shouldn't be doing full-blast workouts, so I indicated my fitness level as "medium" as opposed to my usual "high." It gave me a few options, and the best one looked like a 44-minute walk-jog. It downloaded the workout to the USB device, and I took it with me on my first post-pregnancy work-out.
All throughout it played music you would hear in a fitness class at the gym (no hit music included with those 150 songs). It was a different experience for me, considering I've recently trained myself to run without music (most helpful when on the long 10-plus milers because my iPod/iPhone just gets in the way after awhile). In addition, the trainer's voice came on every so often to give a push to keep going. I can see this being helpful and useful for someone who needs motivation, but probably not for me.
You can purchase a NextFit unit for $150 at mynextfit.com/hawaii or contact Brian Fowler at .(JavaScript must be enabled to view this email address) or 388-9085. Additionally, note the prices on the NextFit's programs vary, starting at $25.
Click Chick's iPhone App of the Week: Gorillacam
When it comes to getting a picture with me, along with my family and friends in it, I'm picky and prefer to stick my camera up in a tree as I frame the perfect shot rather than ask a stranger to take it for me.
That way I can have a perfectly framed picture. I could never do that with my iPhone before, but it's possible with the new Gorillacam app from Joby (creators of the popular Gorillapod line of flexible tripods).
You don't necessarily have to use Gorillacam app with your Gorillamobile iPhone stand, but it's meant to work with it. As long as you can find a stable surface on which to position your iPhone, the app will work just fine. Gorillacam mainly adds a self-timer, time-lapse (short as one second or long as two minutes) and continuous rapid-fire shooting (up to 1.6 frames per second) to your iPhone's camera.
Additional features include a three-shot burst, press anywhere (turns your entire screen into a shutter button), grid overlay (perfect for lining up landscapes or buildings), bubble level (to take level shots - works in both vertical and horizontal) and share (easily upload or share photos). Download Gorillacam for free at the iTunes App Store.
Most Recent Comment(s):