A Puppy Inside Nintendo DS

By
.(JavaScript must be enabled to view this email address)
July 15, 2005
|
Share

Del.icio.us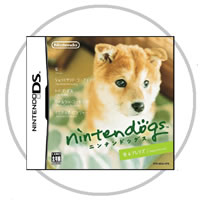 I absolutely adore dogs and wish I had the space in my house to have one of my own (apologies to my already existing menagerie of a bird and two cats). I found the perfect solution to that until I buy a house with a big yard.
While I was at the Electronic Entertainment Expo (E3) recently, I had lots of fun playing with Nintendogs
, one of Nintendo's soon-to-be-released games. Mesmerized by the cuteness of these virtual dogs, the superior graphics, and the quality of the game itself, I'm sure I was really annoying the people waiting in line behind me. After the Nintendo employee finally kicked me off the console, I stood in line all over again just to play it again.
Nintendogs
offers you a choice of 15 of the most popular dog breeds, including Labradors, beagles, Chihuahuas, poodles and Welsh Corgis. Each one has its own unique personality and variations in coloration and gender. Using the Nintendo DS
's touch screen and microphone, you care for and train your pup. It allows you to pet your puppy, train it with personalized voice commands, bathe it when it gets dirty, and acquire and play with more than 100 items. These include tennis balls, soccer balls, frisbees, jump ropes, clothing accessories and more.
As you go on in the game, train your pups well and compete in obedience and agility competitions. If you do well, win cash to buy supplies and even more pups. In addition, you can socialize your doggies by walking them around the town to meet other neighborhood dogs and possibly find new toys. These trips are good training to build stamina to prepare for those valuable competitions. The stamina will increase over time, allowing you to have your dogs explore farther and farther.
Nintendogs
also works wirelessly, allowing you to interact with other Nintendogs
users within range. Your DS can be programmed to bark when another puppy is near.
Last month in Japan, the Nintendogs release was responsible for single-handedly tripling the sales of Nintendo DS
systems. It may just do the same here. I don't own a DS yet, but I sure will before next month, as I highly anticipate Nintendogs
' release Aug. 22. The game is rated E for Everyone and will cost about $50 at your nearest video game retailer. There are three different Nintendogs
packages to choose from, each with varying breeds. Check out www.nintendo.com to see demos of the game.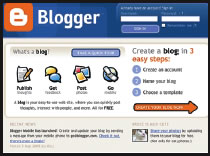 Create Your Own Website
Some of you may have seen my website that I use to post my stories (www.click-chick.com). By the looks of it, it's actually a blog, but I don't use it for that purpose. I've built other websites before, however, I find this the easiest to update and maintain. I've received quite a few questions, comments and compliments about my Click Chick website and wanted to share with everyone how easy it is to create a site of your own.
But before I go any further, let me explain what a blog is, as some of you may have heard of it, but not necessarily know what it is. The word blog is derived from web log — a personal diary, memos to the world, your own breaking news outlet … basically whatever you want it to be. It's a website you use to post whatever you want (including pictures) so visitors can read what's new with you. Since blogs started, they've reshaped the web and enabled millions of people to have their own voice on the web.
There are several different ways to create your own blog website, and various services you can use to start one. My favorite, and what I use is Blogger, which is 100 percent free and easy to use. First you need a web domain name, easily and inexpensively done by going to www.godaddy.com (prices vary based on length of time you want to keep it, but you can get a domain for as low as $6.95).
After your domain name is setup, go to the Blogger site and follow the easy to understand directions on how to set up your website. First you set up an account, name your blog site and finally choose from one the many templates to suit your own style. You're now ready to post your first thoughts and photos. As I mentioned earlier, this free service is also great if you just want your own website to promote your work, or simply you as a person.
Blogger was created by a small San Francisco company during 1999, in the midst of the dot-com boom. In 2002, Google bought Blogger in order to help people have their own voice on the web.
To create your own web voice, checkout www.blogger.com
.(JavaScript must be enabled to view this email address)
Most Recent Comment(s):
Commenting is not available in this weblog entry.