A True Click Chick Christmas

By
.(JavaScript must be enabled to view this email address)
December 26, 2007
|
Share

Del.icio.us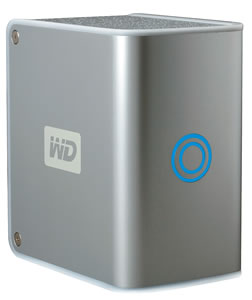 A couple weeks before Christmas my husband came home telling me that people at work were asking him if he was going to buy me some nice jewelry for Christmas. Over the years I've known him, that same question seems to come up every birthday, anniversary or Christmas season.
All I can say is that I just could-n't stop laughing about that. In fact, I'm still chuckling about this last instance as I'm writing this. Anybody who knows me well knows that I'll take a nice video game or electronic toy any day over jewelry. I do own the basics, which include my engagement and wedding rings, and a simple necklace - that's it. I'm just not big a jewelry person.
So what did my husband give me for Christmas? I usually don't ask for much, but there's only one thing I asked for - an external one terabyte (TB) hard drive. Oh, how romantic! I know there are bigger ones out there, but I figured 1TB is big enough to hold all my data, yet still have the "wow" factor with ample space to hold additional pictures, music, etc. If you're not sure how much a terabyte is - remember those 3 1/2-inch disks (that hold 1.44MB each)? It's about 695,000 of those. Or, in more layman's terms, it can hold about 250,000 mp3 songs, 285,000 photos, 400 hours of DVD quality video, or 100 hours of HD video. Not bad for a little box, eh?
As far as external drives, there are so many choices out there, but because of a $299 deal that couldn't be resisted, I ended up with Western Digital's My Book Pro Edition II 1TB USB/Firewire Triple Interface External Hard Drive (WDG2TP10000).
My favorite part about the drive is that it comes with FireWire 400/800.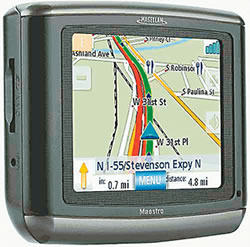 I'm using the FireWire 800 for all my data transfers, of course. For those not fortunate enough to have a FireWire connection, you can use USB 2.0.
If 1TB isn't enough, you can double the My Book Pro Edition II to up to 2TB of storage. Find the 1TB for $399.99 (sorry, the $299 deal I found is finished), 1.5TB for $599.99 or 2TB for $699.99 on Western Digital's website (www.wdc.com) or on www.amazon.com.
Christmas didn't stop at the terabyte. I also received a Magellan Maestro 3140, an in-car GPS device, but really it's meant to be shared. With a trip to cover the Consumer Electronics Show and Macworld for you folks next month, I wanted to finally buy a GPS for driving, and finding my way around. We'll be driving across state lines, including the desert for this one, so
I want to make sure we don't end up lost, especially around the city areas.
As with the terabyte, the Magellan Maestro 3140 was a steal with a $199 price tag. Yes, there are a plethora of other GPS devices to choose from, but this was at the top of the list because of the price. It initially came out in May of this year, and features an integrated antenna and battery (chargeable in the car), SmartDetour (feature to help you route around traffic), QuickSpell (for quick data entry) and the SIRF Star III GPS chips for fast position fixes and reliable satellite acquisition.
AAA TourBook travel information and roadside assistance are integrated into the box, and you can customize your Points of Interest (POI). The POI feature comes in handy whether you're looking for the next gas station, Italian restaurant or Starbucks. Through its Bluetooth functionality I paired it with my phone, and you can make phone calls through the device directly to numbers that are already preprogrammed in its database. I thought that was smooth.
From what I've seen of it so far, it successfully takes me from Point A to B, but noticeably not the most direct route. Additionally, it seems a bit slow when recalculating routes (when you miss a turn, etc.). I enjoy the Bluetooth capability and its clean-looking 4.3-inch touch screen display. I guess I'll see how it fares on the mainland next week. No more $199 deals, but you can find it at your nearest Best Buy (www.bestbuy.com) or on www.amazon.com.
The bottom line: I'll take a terabyte over 24 karats any day ...
Most Recent Comment(s):