A Virtual Test Drive On Oahu

By
.(JavaScript must be enabled to view this email address)
September 29, 2006
|
Share

Del.icio.us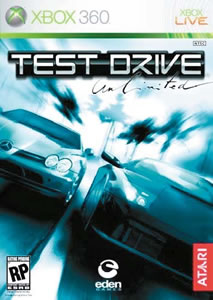 My friends tell me that I drive like an old lady. In other words, I don't speed and I follow the traffic rules (most of the time). I at least go the speed limit, and keep up with the flow of traffic, but I'm probably that person in front of you who you want to go faster. However, I'm proud to say that my good habits are why I've never gotten into any auto accidents or received any traffic violations in the many years I've been driving. It's a different story when it comes to driving in video games - I'm a speed demon, and will kick butt at a racing game. In fact, I used to love to hang out at Dave & Busters and smoke people with the Daytona USA game there.
Anyway, the latest driving/racing game to catch my attention is Test Drive Unlimited. This is Atari's first racing title on a next-generation console, and it takes place on our very own Island of Oahu with more than 1,000 miles of various roads on which you can drive. You start off at an airport, and there you choose your character. You then land on Oahu and are given $200,000 to buy a house and a car - my first thought was there's no way that's really possible with the prices so high here, but hey, it's a game.
There are so many different things you can do in this game, and you can take it to many different levels.
It has redefined the racing genre online with M.O.O.R. (Massively Open Online Racing). It's the only game that allows for thousands of gamers to play within the same game world simultaneously. There are more than 350 multiplayer and solo challenges, including an offline total of 125 races, 44 time challenges, 51 speed challenges, 40 club challenges and more. You can also design your own if you're bored with those. Ninety of the most desirable vehicles (officially licensed) are featured, including Lamborghini, Ducati, Aston Martin, Ferrari, Shelby, Mercedes, Pagani, Saleen and Jaguar, just to mention a few.
You can customize each car, and the functions are realistic, since you can listen to the radio, change the stations, use the windshield wipers, wind down your windows while you challenge other drivers and honk your horn when someone is in your way. It helps when you have more money, collected from winning your races. Your winnings can be used to purchase more houses, cars, motorcycles, and update your look with stylish clothing and accessories, such as cool sunglasses.
Although the scenery is nice and quite detailed, it's not exactly accurate, as far what you would truly see in real life along the way. Sometimes it looks very country, as if you're driving through Laie, but other times you can sort of decipher where you are. In Waikiki, when the road veers off to the left, I could tell that it was Kuhio Avenue. Although the scenery may be slightly off, the roads themselves seem to be fairly accurate. I was able to find my way over the Pali Highway and to Maunawili (where I grew up), but there were no houses around. As I was driving around Tantalus, the roads were the curvy ones that I know and love, and I could see the nice view of Diamond Head going around the curves. Additionally, on the H-3 Freeway, the views were awesome and driving through the tunnel was fun.
Test Drive Unlimited is rated E for Everyone (ages 10+) and is available for the Xbox 360 for $39.95 at your nearest CompUSA (or www.compusa.com) or Toys n'Joys. Later this year you'll also be able to purchase versions for the PC, PlayStation 2 (PS2) and PlayStation Portable (PSP).
Most Recent Comment(s):