American Idol, iTunes and the iPod shuffle

By
.(JavaScript must be enabled to view this email address)
February 29, 2008
|
Share

Del.icio.us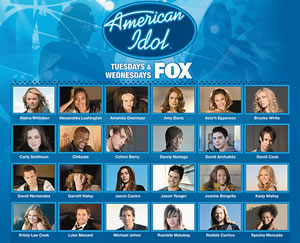 I admit that I've been caught up in the American Idol craze over the last couple of years. Here we are in Season Seven, and I always make sure that all the American Idol shows are scheduled to record on my PVR just in case I miss them or want to go back to watch them again. My favorite episodes of each season are the first and the last: The beginning to see everyone sing, especially the entertaining weirdos, and the ending to watch the true talent and to see who wins the big-money recording deal.
Now there are more options for American Idol since Apple announced last week that Season Seven will be available on iTunes starting March 11. This new offering kicked off last week with the top 24 semifinalists and goes for 99 cents per song or $1.99 for the full video performance.
"We have some truly outstanding talent this year, and by working with Apple and iTunes, we're giving viewers another great way to enjoy America's brightest new stars from Idol," said Simon Fuller, creator of American Idol and founder of 19 Entertainment. "I'm sure there will be many memorable performances that viewers will want to relive from this 2008 season."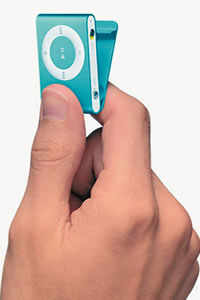 At the moment, when you open your iTunes program, click on the iTunes Store and you'll see the American Idol logo prominently at the top. Once you click on that, you'll see the pictures of the 24 contestants - click on your favorite, and you can download their song and soon the video, too.
Eddy Cue, Apple's vice president of iTunes, said, "We've created a special section on the iTunes Store for Idol fans with an incredible array of music and video performances from television's most popular show. We think American Idol viewers are going to love the ability to purchase and download Idol performances from iTunes." iTunes also will provide exclusive direct links from the free streaming performance videos on www.americanidol.com. Here you can click through to iTunes so you can own and enjoy your favorite performances on your iPod, iPhone or Apple TV.
Open your iTunes program to check this added iTunes Store item out or download iTunes (version 7.6) for free at www.itunes.com to start.

Apple Drops Price on iPod Shuffle
In addition to the new iTunes announcement, Apple dropped the price on its iPod shuffle (1GB) to just $49. This is perfect for you if you never wanted to spend the money on an iPod before. This low price is a great way to test the iPod waters. A new 2GB shuffle also was announced for $69.

"At just $49, the iPod shuffle is the most affordable iPod ever," said Greg Joswiak, Apple's vice president of Worldwide iPod Product Marketing. "The new 2GB model lets music lovers bring even more songs everywhere they go in the impossibly small iPod shuffle."
The iPod shuffle is the most wearable iPod with its weight of half an ounce. It can hold up to 500 songs (2GB) or 240 songs (1GB), comes with a handy clip to attach to your sleeve or pocket, and a shuffle switch capability that allows you to either play your handpicked playlists in the order you synced them from iTunes or let it shuffle your songs. The battery life is about 12 hours, and it comes with headphones and a USB power adapter.
These affordable iPod shuffles are available in silver, blue, green, purple and a PRODUCT RED special edition at your nearest Apple Store (www.apple.com) or Mac Made Easy in Kailua (www.maceasy.com).
Most Recent Comment(s):