An entertainment boost from Joost TV

By
.(JavaScript must be enabled to view this email address)
June 08, 2007
|
Share

Del.icio.us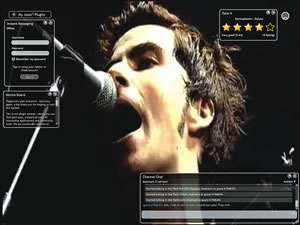 As much as I like to watch TV, I just don't have the time to sit down and watch all my favorite shows. Sure I have my digital video recorder (DVR) to catch everything at home, but when I'm out and about with my laptop, that doesn't help me much. There are many Internet TV options useable out there, but I haven't seen anything quite like Joost before.
Joost has been out for a while in a beta format, but launched commercially last month. It's a new way of watching TV on the Internet since it's the world's first broadcast-quality Internet TV service. It combines the best of full-screen TV entertainment with online interaction, and it's based on a state-ofthe-art, secure, peer-to-peer streaming technology. Basically, as long as you have a good high-speed Internet connection and a decent computer, you can thoroughly enjoy it. Viacom is a key content partner with Joost, so you can enjoy a full range of programming from its MTV Networks, BET Networks and Paramount Pictures divisions. It is powered by a secure, efficient, piracy-proof Internet platform that enables you to have premium interactive video experiences while guaranteeing copyright protection for the content owners and creators.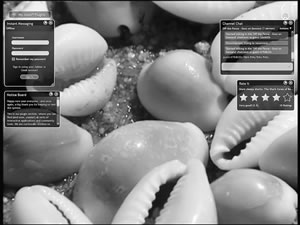 With that in mind, Joost gives you free access to thousands of programs and channels that are not readily accessible on the Web. It's the first online global TV distribution platform that brings together advertisers, content owners and viewers in an interactive, community-driven environment. You can customize your Joost interface by picking your favorite channels and plug-ins, such as instant messaging, news tickers and message boards. You watch what you want at your convenience. There are no schedules - just select your channel/show and go (and watch it as many times as you want with no hassles). Also, flipping through the channels is just a few easy clicks of your mouse.
There are more than 150 channels available in different genres, including cartoons and animation, entertainment and film, sports, comedy, lifestyle and documentaries and sci-fi. There are too many to list, but some of the highlights include MTV, Comedy Central, CNN, Reuters, National Geographic History & Exploration, GameStar TV, GI Joe (cartoons), Warner Bros. Records, and a whole channel of one of my favorite cartoons from my childhood, Transformers.
Joost was founded by Niklas Zennstrom and Janus Friis, digital entrepreneurs and creators of the popular peer-to-peer Skype (Internet telephony) and Kazaa (file sharing) networks. Its biggest competitors are probably Google Video, Yahoo! Video and AOL's In2TV, since those are advertising-supported video websites. Expect to see 30-second TV spots when you're watching Joost. However, Joost is not competing with companies selling online content such as Apple's iTunes store (charging $1.99 per TV episode).
Joost will not completely replace TV, but it's a nice way to entertain yourself if you're away from a TV, or there's nothing good on. It's perfect now since all my favorite shows have reached the end of the season. When Joost first came online a few months ago, the streaming quality wasn't the greatest, but since then it has greatly improved. The entire time I wrote this column I had the Warner Bros. Records channel playing in the background with its music videos sans problems. As a whole the selection of programs is not as comprehensive as what you would find on TV, but is excellent for the price - free.
Check it out at www.joost.com. The only drawback is, much like Gmail a couple years ago, you need to be invited to join and download it. Anyone who has a Joost account can invite you, but just in case you don't know anybody with one, go to www.joost.com/presents/techcrunch. This link will take you to a registration page where you can sign up for an invite.
Most Recent Comment(s):