Apple Is Strong Even Without Jobs

By
.(JavaScript must be enabled to view this email address)
August 31, 2011
|
Share

Del.icio.us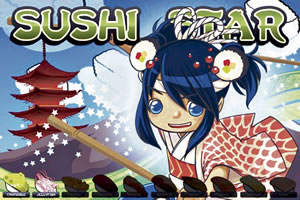 Photo courtesy Tapiki LLC
You've probably heard that Steve Jobs resigned as Apple's CEO. The announcement came as no surprise, as it's been known that Jobs suffers from a rare form of pancreatic cancer (and underwent a liver transplant in 2009) and took medical leave in January.
In a letter he released to the Apple Board of Directors, Jobs wrote, "I have always said if there ever came a day when I could no longer meet my duties and expectations as Apple's CEO, I would be the first to let you know. Unfortunately, that day has come."
My guess is his medical condition became so severe he couldn't work anymore. Although I'm a little sad, I think the timing of this announcement is good. Why? Apple is going strong, as it recently reported quarterly earnings show, even in a period with no significant product releases, holiday or back-to-school boosts. Plus, in about a month, a new iPhone will be announced for three major carriers, along with a possible "affordable iPhone" for the masses. All this places new CEO Tim Cook in a good position.
Although Apple's stock fell a little after the announcement, I'm sure Apple's future will be stable. The iPhone 5 is done, and based on Apple's previous trends, the iPad 3 and iPhone 6 are well under way and definitely still have Jobs' imprint on them. The same goes for other future generation products, such as the MacBooks and Apple TVs. And Jobs will still chair the Apple Board of Directors, so we'll see what happens ...

Click Chick's Mobile App of the Week: Sushi Star
It's always nice to see Hawaii-made apps arise from the local scene. The latest one I discovered is Sushi Star created by Brian Dote and Peter Wubbels from Tapiki LLC. This app will give you a craving for sushi as you learn to become a sushi-making master.
"I always strive to build products that my family will enjoy and games are a natural fit for our 6-yearold daughter and 2-yearold son," says Dote, describing his inspiration for the game. "Kaiten sushi (sushi boat/conveyor) is my daughter's favorite and the kids love their iPhones and iPads, so it was a match made in sushi heaven. My company's mission is to make deliciously fun mobile games.
What's more delicious than sushi on an iPhone?!"
You'll see more than six different locations around the world, each with its own unique ingredients. Start off making singlelayer sushi, then two and three layers. You'll then see rotten sushi and death sushi (which are speed bumps for you to remove from the conveyor belt), and jumping sushi to keep things interesting. You can choose your difficulty: Start at the comfortable one-star level, then move up to the two or three-star level when you're more confident in your sushi-making ability.
Sushi Star is creative and refined, and a blast to play very addictive! It's available for the iPhone, iPod touch or iPad for $1.99, or you can download a free version (Sushi Star Lite) from the iTunes App Store.
Most Recent Comment(s):