Apple, Macworld And CES 2009

By
.(JavaScript must be enabled to view this email address)
January 07, 2009
|
Share

Del.icio.us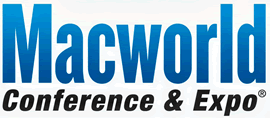 Happy New Year!
A new year for me means new gadgets, video games and innovations.
This week, the two biggest technology shows that I love to attend - Macworld Expo (Jan. 5-9) and the Consumer Electronics Show (Jan. 8-9) - are kicking off my tech year. Unfortunately, I cannot attend either show this year because of my duty to Uncle Sam, but through the coming months I'll keep you informed about whatever I learn and all the cool stuff my husband (aka Mr. Click Chick) sees there.
Adding to my disappointment is that Apple is pulling out of Macworld in 2010.
The official announcement stated: "Apple is reaching more people in more ways than ever before, so like many companies, trade shows have become a very minor part of how Apple reaches its customers. The increasing popularity of Apple's retail stores, which more than 3.5 million people visit every week, and the Apple.com web-site enable Apple to directly reach more than a hundred million customers around the world in innovative new ways. Apple has been steadily scaling back on trade shows in recent years, including NAB, Macworld New York, Macworld Tokyo and Apple Expo in Paris." I suppose everyone is scaling back in some way because of the bad economy these days, but Apple pulling out of Macworld?! I think that will pretty much kill all future Macworlds. And, on top of that, Apple's CEO Steve Jobs will not give one of his famous keynote speeches at this likely final Macworld.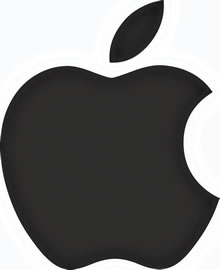 Philip Schiller, Apple's senior vice president of worldwide product marketing, will be the fill-in. My guess is it's because Jobs is ill and unable to do it (so the rumor mills say). I do hope he's all right, but no official announcements have been released. Too bad I can't see what happens with the Macworld silent protest, too (it'll be over by the time this publishes). A bunch of angry Mac fans are upset about the Jobs-less Macworld keynote.
The attempt is led by Lesa Snider King, and this is what she says on her website: "By announcing their departure from this beloved show hosted by IDG, Apple is sending a message to the entire community - professionals, hobbyists, media, Mac User Groups and even IDG themselves - that they care nothing for the community who supported them through thick and thin." King's website is http://www.silentkeynote.com.
All the Apple/Macworld drama aside, I expect CES to be as good as always. I've already received pre-announcements for a multitude of cool stuff, but I'm still sad I can't see any of it right away. I do feel a tad better knowing that CES probably won't be as grand as it was in past years, since a few big-name participants have dropped out or scaled back their booths/tents. Additionally, attendance is down about 8 percent.
CES's main highlights will include thin TVs (i.e. Sony's OLED TVs), web-connected TVs, products with new wireless standards, green technology and wireless power, just to name a few.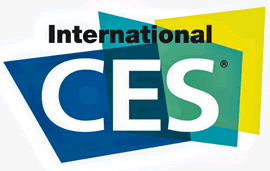 There will be 2,700-plus exhibitors total, with 300 of those first-time exhibitors, including Blockbuster, Chumby, Electronic Arts, EyeFi, Huawei, Hyundai/Kia, Mattel, Phoenix Technology, PricewaterhouseCoopers, Verizon Wireless and ooma (featured in my Dec. 31 column).
Perhaps Apple will join in on CES next year if its not going to do Macworld.
We shall see ...
Most Recent Comment(s):