Beware Of Holiday Scam Artists

By
.(JavaScript must be enabled to view this email address)
December 21, 2011
|
Share

Del.icio.us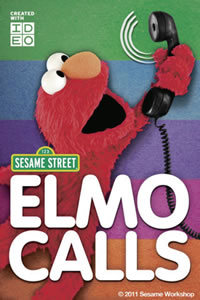 'Tis the season for holiday scams. You procrastinators do not have much time left to shop before Christmas is here, but while you're in a rush, don't fall victim to the scam artists preying on you. Here are some common ones that are around this year:
* Bogus free iPad offers: I can't tell you how many spam e-mails I've seen offering me a free iPad. If it's too good to be true, it is indeed too good to be true. The victims of this scam are asked to provide a credit card number to get the iPad, then their credit card number is stolen and they never see the iPad. Another version of the scam asks you to take a quiz, and you must provide a cell phone number. You're then signed up for a cell phone scam that costs $10 a week.
* Smishing: This is the use of SMS or text messages on your cell phone (similar to spam). A text message will come in from a supposed bank or online retailer asking you to verify your account information. With increased online shopping during this time, this has been more common. Just delete and ignore it.
* Suspicious holiday rentals: Cyber criminals have been posting fake holiday rental offers that ask for a down payment via credit card or wire transfer. No matter how tempting it is, stick with a reliable source for your vacation rental.
* Charity scams: Riding on the generosity of the holiday season, there have been various charity scams circulating via different means whether it's a phone call for a veteran's charity or an email to support a disaster relief (i.e., Thailand flooding). If it's not a reliable source, ignore it.
* Holiday downloads: Be careful when you download holiday-themed screen savers, jingles or animations. These can be used by scammers to spread viruses and malware, which you can inadvertently spread to your friends via email or instant messages.

On another note, the 12th annual Holiday Science & Tech Fair 2011 is Dec. 28 from 5 to 7 p.m. at the Japanese Cultural Center. This showcase of Hawaii's innovative tech industry and skilled talent offers free resume evaluations from HR professionals, from 4 p.m. Pau hana begins at 6 p.m. in conjunction with the Wetware Wednesday Software Networking group sponsored by Bishop & Company.
Participating companies are Bishop & Company, Team Praxis, Sopogy, Referentia Systems, HMSA, Oceanit, Navatek, Hawaii Health Systems Corporation and more. Companies can register at .(JavaScript must be enabled to view this email address) to participate, and job seekers register at .(JavaScript must be enabled to view this email address) or call 539-3794.

Click Chick's Mobile App of the Week: Elmo Calls
If you have an Elmoloving toddler in your life, you must download the Elmo Calls app for your iPhone/iPad/iPod touch. My daughter turned 2 a couple weeks ago, and since then this has been keeping her completely occupied during all the car rides. Thank you, Sesame Street. This has now turned into an essential part of our daily commutes, instead of having to watch individual Elmo videos.
The app allows you to receive audio and video calls from Elmo or dial him yourself. Your keiki can receive voicemails from Elmo regularly and listen to the messages anytime. They also can do video chats that look similar to FaceTime. As a grown-up, you can activate calls or schedule Elmo to call for various situations (i.e., taking a bath, learning to potty or getting dressed).
Elmo Calls encourages your keiki to engage in imaginative play, practice listening skills and sing songs with Elmo. It also fosters self-confidence by encouraging children to celebrate important life moments such as going to the doctor or dentist, or learning the alphabet.
The app itself will cost you 99 cents from the iTunes Store, but includes a limited amount of content. I would suggest doing the $4.99 in-app purchase to activate all the categories (as opposed to purchasing them individually).
Most Recent Comment(s):