Canon's New Rebel With HD Video

By
.(JavaScript must be enabled to view this email address)
May 13, 2009
|
Share

Del.icio.us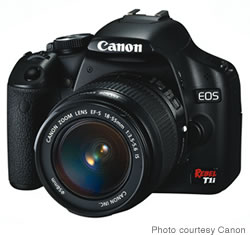 Here I am in Japan again, and I absolutely love it, especially because I'm able to find things that haven't been released in our country yet. Case in point is my new Canon EOS Kiss X3, as they call it in Japan, aka the EOS Rebel T1i, which released last week in the U.S. After I spotted the X3, I instantly knew I had to buy it since I've been planning to buy the American T1i version for months.
Buying my new camera was a huge challenge as I had to wrestle with my credit card company. Even though I called to tell them I was traveling abroad (and spoke to five different customer service reps), they still decided to block my card multiple times, and I eventually just dished out the cash to buy my camera kit.
Lesson learned: Don't always trust your credit card company, and it's a good idea to carry cash or traveler's checks as a backup if you know you're going shopping. Needless to say, I'm canceling this credit card as soon as I get home.
All that aside, this camera is awesome! The very day I bought it my husband and I headed to Northern Japan for sakura to see the cherry blossoms. Snapping pictures of all those beautiful trees and the birds flying around was a perfect capability test. Plus, the big appeal for this camera is the fact that it can do HD video capture, and is the first in the Rebel line to have this capability.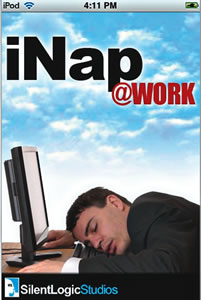 The T1i incorporates the best from the EOS 50D and EOS 5D Mark II models along with a 15.1 megapixel CMOS sensor and DIGIC 4 Imaging Processor, considered to be the muscle in the camera. You can do continuous shooting at 3.4 frames per second (fps) for up to 170 large/fine JPEG images, or up to nine raw images with a single burst, if you have a larger memory card. This was well-demonstrated while I was taking shots of the hawks flying overhead. Using the burst function as well as the 200mm zoom lens that came with my kit, I took many phenomenal pictures of cherry blossoms as well as various birds. The HD video function came in handy as well. I'm more of a short-clip video type of person, so having it integrated into one is extremely helpful. All the videos I took came out sharp with good audio.
Additionally, the T1i gives you ISO speeds of 100 to 3,200. It's extremely user-friendly with its 3.0-inch Clear View LCD (920,000 dots/VGA) monitor and an auto lighting optimizer, creative auto mode, and Canon's Live View modes, the perfect mix for the average consumer to jump on the digital imaging bandwagon.
Canon's EOS Rebel T1i Digital SLR camera retails for $799.99 or $899.99 for the kit with Canon's EFS18-55mm f/3.5-5.6 IS zoom lens. Find it at Amazon (www.amazon.com) with free shipping.

Click Chick's iPhone App of the Week: iNap@Work
Released a few weeks ago, iNap@Work has to be one of the funniest iPhone apps I've seen. I can think of several folks who could and would use this! This app simulates office sounds so you snooze while people around you think you're working hard. Come on ... it's better to take a 15-20 minute nap than to load up on caffeine. iNap@Work makes noises that you would normally hear coming from your work area: simulated mouse clicking, keyboard tapping, paper crumpling, pencil sharpening, stapler stapling, clearing throat sounds and sniffling. You can use the sliders to crank up or turn down the frequency of the noises. It all depends on whether or not you want to simulate a light or busy day.
I doubt someone can actually use this at work without getting fired, but this app is just too hilarious. Download it for 99 cents at the iTunes App Store
Most Recent Comment(s):