Cell Phone Use And Cancer

By
.(JavaScript must be enabled to view this email address)
September 16, 2009
|
Share

Del.icio.us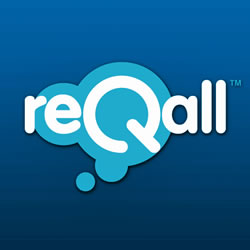 I have a friend who is convinced we'll all end up with brain cancer because we use cell phones. Perhaps there might be some truth in that, but we probably won't know for sure until several years down the road. In the meantime, the Environmental Working Group's (EWG) research team just released a comprehensive guide to cell phone radiation that rates more than 1,000 cell phones sold in the United States.
"We would like to be able to say that cell phones are safe," says Olga Naidenko, Ph.D., EWG senior scientist and lead author of the study. "But we can't. The most recent science, while not conclusive, raises serious issues about the cancer risk of cell phone use that must be addressed through further research. In the meantime, consumers can take steps to reduce exposure."
There have been concerns about radiation and cell phones for years, but there is no scientific evidence that makes a solid link between cell phone usage and cancer. However, the EWG claims that recent scientific studies have produced evidence that shows an increased risk for brain and mouth tumors linked to cell phone usage. Public health officials' concerns about the possible dangers of radio frequency emissions are intensifying as the number of wireless devices continues to grow. There are about 270 million Americans who are wireless subscribers (as of December 2008), which is a 30 percent jump in three years.
The Federal Communications Commission (FCC) requires that all cell phones be rated at 1.6 watts per kilogram (W/kg) or lower. According to the EWG's guide, the highest-rated phones are T-Mobile's My Touch 3G, Motorola's Moto VU204 and the Kyocera Jax S1300, all at 1.55 W/kg. I don't feel too bad, since my beloved iPhone is right in the middle at 1.19 W/kg. The best phone to own is the Samsung Impression SGH-a877.
Check out http://www.ewg.org/cellphone-radiation to see the full report, compare where your phone is rated and read some tips on how to reduce your exposure.

Click Chick's iPhone App of the Week: reQall reQall has been around for awhile, but it was just reintroduced with new features and a Pro version. It's an effortless personal reminder and organizer system that's perfect for your iPhone. In a nutshell, reQall transcribes what you utter into your iPhone and reminds you via e-mails, text messages, instant messaging or logging onto the Web site. It's so innovative, it can even use your phone's GPS to tell you where you parked your car or remind you to buy groceries at Foodland as you're walking past it.
Download reQall for free at the iTunes App Store. The service for the Pro version will cost you $24.99 per year, but if you stick with reQall Standard, it's free. Visit reqall.com for more information and to sign up for a free account. When you register for an account, it'll automatically give you a free 15-day trial of the Pro service.
A side note: Good news for iPhone 3G/3GS users: Multimedia messaging (MMS) will (finally!) be available beginning Sept. 25 through a software upgrade - geez, it's about time! Unfortunately, this update won't work with a first-generation iPhone.
Most Recent Comment(s):