Click Chick goes to Tech Mecca

By
.(JavaScript must be enabled to view this email address)
August 29, 2008
|
Share

Del.icio.us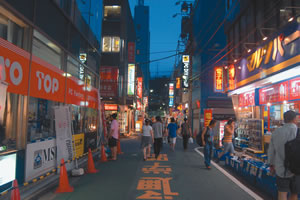 As you may know from reading my recent columns, I was in Japan earlier this month. When I was finally able to break away from work my last weekend there, I took the train and made an obligatory visit to the Technology Mecca of Planet Earth - Akihabara, Japan. If you have no idea what I'm talking about, that area is famous for being the main shopping district for electronics, computers, anime and otaku (referring to people with obsessive interests - especially anime, manga and video games).
Other than eating tons of ono food, going to Akihabara was definitely one of the highlights of my trip. But, unfortunately, because of the time constraint, I was only there for one day and barely made a dent in what there is to see and do. On my next trip, I could easily spend a few days there.
Walking through the shops in Akihabara can almost give you a headache. Most of the bigger stores rise six to 10 stories high, are packed wall-to-wall with techie products, and take forever to walk through. I even browsed through a huge Don Quijote store that had just about everything you could think of.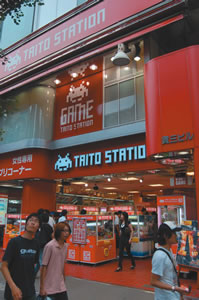 There also are small stores down the side streets that have bins and bins of computers, parts and software you can rummage through and buy at bargain prices. With all these choices, you can find your needs and also find things that you weren't necessarily looking for but could use - or think are just cool to have. Yeah, lots of those items filled my luggage.
I noticed many of the mainstream products (TVs, computers, etc.) are about the same as what you can find here. The only difference is you don't have to worry about products being out of stock.
For example, I saw stacks and stacks of Nintendo Wiis and Wii Fits, which are still in high demand yet in very limited supply here. It's very convenient to just walk into one of these stores and find exactly what you're looking for with-out having to put it on back order or on some sort of waiting list.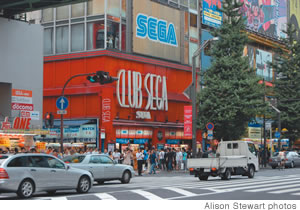 Another thing I noticed in Akihabara (as well as other parts of Japan) were the video game arcades. All the ones I saw seem to be years ahead of what we have now and make what we have yesterday's news. Not to mention the obsessive-compulsive side of me was impressed at the fact that there were wipes all over these arcades so I could wipe down my machine before/after use.
After visiting multiple Japanese arcades, I realized the latest game craze is a card game genre where you place your cards on a sensor field and the movements of your cards correspond to your on-screen moves in real time. Based on reactions I saw in the arcades, my guess is the most popular card-based game is Square Enix's recently released Lord of Vermilion.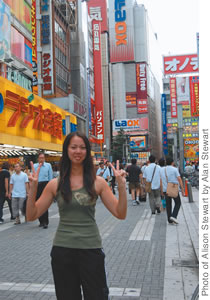 No matter which arcade we went to, all the game stations for Lord of Vermilion were always full and lines of people were waiting to play it. Out of curiosity, I had to play it, too. It's a fantasy role-playing game where seven worlds from different dimensions come together. Before you start playing, you need to purchase a starter deck of cards (approximate cost: $5). It comes with a player card, four familiar cards (ranging from animals to monsters to spirits), a card that records your character's data, six plastic cases and a user manual (in Japanese). Collecting cards is a large part of these card games, so each time you beat the computer, it spits out a new card for you - very cool!
Just to name a few, here are others that caught my eye: Derby Owners Club 2008 (next generation horse racing game to what you see in Dave & Buster's today), Tekken 6, Street Fighter IV and Dance Dance Revolution. That's just the tip of the iceberg.
As with those multi-story stores, most of the arcades in Akihabara had multiple levels of seemingly endless games. It was kind of dangerous for me to venture in there!
From computers to gadgets to video games, I found it all in Tech Mecca. Now I want to go back! If you're planning a trip to Japan, make sure you stop there for me.
Most Recent Comment(s):