Click Chick's holiday gift list 2007

By
.(JavaScript must be enabled to view this email address)
December 07, 2007
|
Share

Del.icio.us

With Christmas on the horizon, I've been receiving many inquiries on what the best tech gifts are for this year. Here are a few of my top choices (in no particular order):
Slingbox SOLO.
The SOLO is essential if you're on the road frequently and don't want to miss your favorite TV shows. It was released in September and is a wonderful addition the Slingbox family. I think the SOLO is the best way to watch your TV shows that are at home on your computer (as long as you have a solid high-speed Internet connection).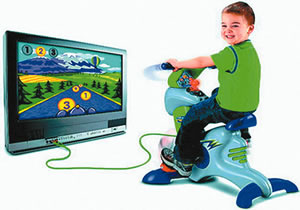 With the SOLO, you can watch content from your DVR, digital cable box, satellite receiver or DVD player. It can connect to any of your high definition (HD) devices,but will only work with one device at a time. There are no monthly fees,and you watch it using the SlingPlayer (Mac and PC compatible), downloadable from Sling Media. You can also watch from your cell phone (Windows Mobile, Palm OS or Symbian phones) for additional fees.
The SOLO goes for $179.99 at www.amazon.com, or your nearest CompUSA (www.compsa.com), Best Buy (www.bestbuy.com).
Fisher-Price Smart Cycle. For the 3- to 6-year-old keiki out there, Fisher-Price just released its Smart Cycle,a physical learning arcade system that also is a stationary bike. Plug it right into your TV's AV port, and your keiki will be off. As they pedal, cute character friends take them through learning discoveries, games and exciting races.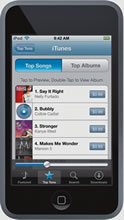 The included game cartridge has three modes of play: 1) Drive, steer and learn at your own pace while visiting Math Mountain, Shape Lake, Number Fields, Letter Creek and other stops. 2) Learn, stop and rest,but don't stop learning: Use the joystick to reinforce important learning skills with plenty of games and activities/levels for growing keiki. 3) Race: Put the pedal to the metal while racing with cars on-screen, against the clock, or with another player.
Additional Smart Cycle Cartridge titles include Nick Jr. Dora the Explorer Friendship Adventure, Nick Jr. Go Diego Go!, Diego's Animal Rescue, Discover the Dinosaurs, Nickelodeon SpongeBob Squarepants Ocean Adventure and Hot Wheels Barbie Fairytopia. These will run you approximately $20 each. The Smart Cycle is perfect for Slingbox S0LO, Smart Cycle, iPod Touch, Nintendo Wii indoor fun on a rainy day. It will cost you $99.99 at your nearest Wal-Mart (www.walmart.com),www.amazon.com or at Toys R Us (www.toys-rusinc.com).
iPod Touch. Based on the inquiries I've received, Apple's iPod Touch is the hottest iPod (and mp3 player in general) in demand this season. It comes in 8GB and 16GB models and features a nice 3.5-inch widescreen multi-touch interface,Wi-Fi web browsing - and you can download music directly from iTunes. I love mine,which I received as a birthday present a couple months ago!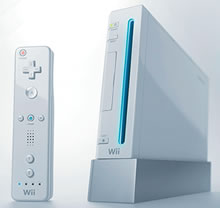 The 8GB is $299,and the 16GB is $399 at your nearest Apple Store (www.apple.com). Nintendo Wii. Although the Nintendo Wii has been out for more than a year now, this seems to be the hottest game console this Christmas. The best thing is that it sure gets your butt off the couch and moving around with the wireless controller. The whole setup makes it user-friendly for "nongamers" who are interested in getting their foot in the door in the world of video games.
The Wii retails for $249.99, but a warning: It is difficult to actually find one in stock at stores or online (for a reasonable price). I noticed that CompUSA's website (www.compusa.com) has an e-mail notification option to let you know when it can be delivered. Otherwise, don't give up, and keep popping your head into the stores around town to check avail-ablity.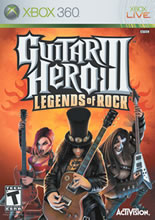 Guitar Hero III. You may remember me writing about Guitar Hero III a few weeks ago.Well,it's high up on the list for the most fun game - especially if you love music. This game is good for hand-eye coordination as you match the notes on the screen to which button you need to push on the guitar.
It is rated T for Teen, and you can find it for your Nintendo Wii, PlayStation 2 or 3, Xbox 360, and the PC and Mac versions have been released since my previous column. You can find it at GameStop (www.gamestop.com), CompUSA (www.compusa.com) or www.amazon.com, and the prices vary from $49.99 to $129.99, depending on the platform or if you purchase the guitar bundle pack.
Happy Shopping!
Most Recent Comment(s):