Creating A Book With Blurb

By
.(JavaScript must be enabled to view this email address)
April 02, 2008
|
Share

Del.icio.us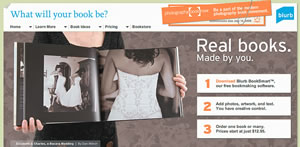 I'd like to start this by giving a great big MAHALO and a virtual hug to Ms. Barbara MacDonald, who wrote a nice letter to me/MidWeek (published in last week's March 26 issue's Letters section). I'm so glad that your Blurb book made such a huge impact on you and your family!
Coincidentally, just before receiving this letter, I was already working on my update story on Blurb, since I ran into it again at this year's Macworld a few months ago. Since I last reported on it last year, there have been a few additions to the product, including new sizes and more features.
"More and more we're seeing the reinvention of what it means to be a book," says Eileen Gittins, Blurb's founder and CEO. "For some, success is creating a book that helps raise money for a foundation.
For others, it might be selling 25 copies of one's own book, and for still others it might be a marketing piece like an event book or portfolio. Unlike traditional publishers whose economics drive a focus on the best-seller, Blurb is expanding the book market to include books for millions of very small, niche markets."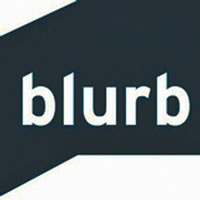 The Set Your Price Program allows you to set your own price and retain 100 percent of the profit, while Blurb is your "bank" and "post office" - no headaches. In June 2007, the company added a printer in the Netherlands for the international customers, with reasonable international shipping options and expanded global shipping. At the moment, about 14 percent of Blurb's revenue is overseas.
In October 2007, Community Books were introduced. This feature allows contributors to help you make your book from directly within the BookSmart application you use to build your book (PC and Mac compatible). This beats sending e-mail attachments back and forth. These Community Books can be shared, marketed and sold at cost (or profit) in the free Blurb Bookstore.
Living in the Internet age, we've seen shifts in the way people think about books, since just about everything is posted online now. Blurb sees itself as bridging people's online and offline communities. There are two approaches - books as economic return vs. books as vehicles for communication (sometimes to make money, sometimes not).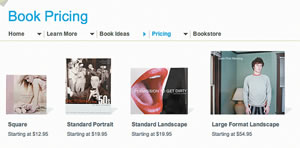 Professional photographers and creative professionals typically use the most photos, since their content is highly illustrated. People do enjoy looking at pictures. For companies, a Blurb book is an excellent way to organize and share information in something that won't necessarily be thrown away rather than putting it in a spiral binder.
I personally use Blurb to make my photo books because of the price and quality. Other folks all over the world use it to share their stories, recipes, poems or anything you can think of. For the starving author, this is a good way to possibly kick off your first book. As Blurb says, there's no good reason why it should take tons of time, technical skills, big bucks or friends in high places to publish your book.
Visit www.blurb.com for more information and to download the BookSmart program to your computer to start a book of your own.
Most Recent Comment(s):