Enhancing Sites With Silverlight

By
.(JavaScript must be enabled to view this email address)
April 16, 2008
|
Share

Del.icio.us
You may not realize it, but Microsoft's Silverlight adds life to the Web pages you view. Initially introduced in 2007, Silverlight 2.0 is a cross-browser, cross-platform plug-in for delivering the next generation of .NET based media experiences and rich interactive applications (RIAs) for the Web. It is regarded by some as a competitor to Adobe's Flash pro-gram.
"With its use of media, social networking, interactivity and user-generated content, the Internet has come a long way in the past decade," says Keith Otis, Southwest District general manager for Microsoft. "Microsoft Silverlight empowers users to capitalize on industry trends to reduce today's challenges and differentiate their Web sites from those of competitors."
Silverlight is now in version 2 Beta 1 and uses Windows Media Video (WMV), enabling immediate compatibility with millions of hours of content already available on the Web. So that basically means it supports viewing high-definition (HD). The HD (720p) support offers considerable performance benefits over other solutions, but is dependent upon the central processing unit (CPU) capabilities of your computer. If you have at least a 3 GHz CPU or a dual-core, that will greatly help you.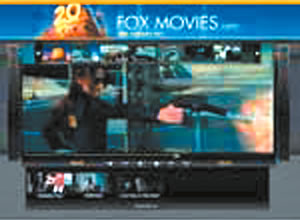 Most browsers are supported, including Internet Explorer, Firefox and Safari. By using Silverlight's support for .NET, HD video, cost-effective advanced streaming, unparalleled high-resolution interactivity with Deep Zoom technology and controls, businesses can reach out to new markets across the Web.
As far as audio and video formats go, it supports Windows Media Audio and Video (WMA, VC-1/WMV7-9) and mp3 audio. Unfortunately no MPEG4, H.264, AAC or Flash video is supported at this time. This Silverlight 2 beta also supports mobile devices with Windows Mobile. There are plans to work with Nokia on support for the S60 on Symbian OS and for Series 40 devices.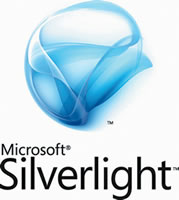 As mentioned in one of my recent columns, Microsoft announced at the Consumer Electronics Show this year that Silverlight technology will be used with NBCOlympics.com, the official U.S. online home of the 2008 Summer Olympics in Beijing. Here you can watch more than 3,000 hours of live and on-demand content of your favorite Olympic sport. I'll certainly make good use of the site since it'll save me time to just jump to the events I want to watch.
The popular online DVD rental service Netflix uses Silverlight for its 7 million subscribers to watch movies with the instant-viewing feature. For you video gamers, websites for Halo 3 are powered by Silverlight - see http://halo3.msn.com and www.microsoft.com/silverlight/halo3.asp.
Other interesting Silverlight websites worth checking out:
* Hard Rock Memorabilia: http://memorabilia.hardrock.com
* Worldwide Telescope: http://www.worldwidetelescope.org
* Microsoft Videos: http://preview.microsoft.com/video
* Major League Baseball: http://mlb.mlb.com
Overall, Silverlight shows great potential and growth opportunities for the Web. Right now it's just in the starting phases, but I'm looking forward to seeing what other innovations will unfold.
For more information or to download the free browser plug-in, go to www.microsoft.com/silverlight. For developers, sign up for a free account at silverlight.live.com - anyone with a Windows Live ID can participate.
Most Recent Comment(s):