Escaping An Abusive Relationship

By
.(JavaScript must be enabled to view this email address)
May 02, 2007
|
Share

Del.icio.us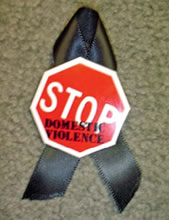 OK, this is a little heavy, but I feel the need to address this issue since it hits so close to home - domestic violence. Although different situations, the recent shootings at Virginia Tech brought back a flurry of awful memories of what happened to me years ago as a victim of domestic violence. People may think this would be a hush-hush issue, but I am not ashamed to admit it. I am just glad to be a survivor, and I want to help others get out of their abusive situations.
With that in mind, this topic is obviously too broad to cover in one column, but I would just like to share with you some important points from a technology point of view. There are 45,000 reported cases of domestic violence in Hawaii (and I'm sure thousands more unreported - I was one of the unreported ones). I'm pounding this into your heads - get out if you're being physically abused!
Don't wait till it's too late. The key point is covering your tracks while planning your escape.
The Internet is a great resource for information you require to flee, but also remember that it can be used against you too. Your abuser is filled with insecurities and control issues. Count on him/her checking your Internet browsing history, cache and e-mails. Make sure you clear the history, empty the cache and delete e-mails you don't want him/her to see. Keep in mind, doing this may not be totally effective against a persistent technologically savvy stalker. There are ways someone can retrieve this info you thought you deleted (i.e. with spyware). Probably the safest way to do your planning is at the public library or elsewhere (i.e. your friend's or family member's computer).
I would also suggest creating another e-mail account just so you can communicate with key people for your escape. Chances are your abuser forces you to give him/her your e-mail password to snoop through it, so creating a whole new account they don't know about will save you tons of agony. You can easily create a free account with Yahoo!, Hotmail or Gmail.
As with the Internet, cell phones can help or hurt you. Make sure to make your phone calls discreetly - use a phone where you cannot be tracked by your abuser such as a work or pay phone.
Another thing to keep in mind is that your cordless phone calls (land line) could possibly be overheard from other wireless devices such as a baby monitor or other cordless phones. Be careful with the redials too - I found out my ex was doing this when one of my friends received an immediate callback and told me she received a call from my phone number immediately after we hung up.
With phones, beware of GPS. It can be a great tool to locate your children, but it can also be used against you. A good example is the Sprint Family Locator Service. Sprint has been putting GPS receivers into every one of its phones since January 2002. Its system uses 24 satellites to triangulate your position - good if you're trying to find your child, but very bad if you're trying to stay low-key from your abuser. With this, you have to be within the coverage area, and the phones need to be on.
A final item to keep in mind is a hidden camera. These days cameras can be so small, and one may be hidden in your own house. Your abuser could be watching you, and you wouldn't know it. It puts even more power and control at their fingertips. That's just the tip of the iceberg.
If you are in critical danger, do not hesitate to call 911. Never mind what people may think of you, it's not worth your life. If you need to escape and require a shelter, call the Hawaii Coalition Against Domestic Violence's 24-hour shelter hotline at 841-0822 (Town/Leeward) or 526-2200. For additional resources, check out their website at www.hscadv.org.
Don't be afraid to ask your friend/co-worker if you suspect something isn't right. This is a very serious issue, and you may just be the link to them finding them help. And if you're being abused, don't be afraid to take the assistance.
Most Recent Comment(s):