Freaky F.E.A.R. 2: Project Origin

By
.(JavaScript must be enabled to view this email address)
March 11, 2009
|
Share

Del.icio.us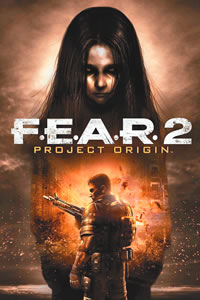 I can picture that iconic freaky-looking girl with the long wet/greasy hair in Ju-on (aka The Grudge) and The Ring. The acclaimed 2005 hit F.E.A.R. first-person shooter paranormal horror game brought us Alma, a chilling similar figure to the game world. Developed by Monolith Productions and published by Warner Bros. Interactive Entertainment, the part-shooter, part-thriller F.E.A.R. 2 came out last month and is the sequel to the first F.E.A.R.
Project Origin's gameplay starts off shortly before the ending of the first F.E.A.R. while a Special Forces squad is on a routine mission. The city of Auburn is jolted by a supernatural explosion.
Alma, the eerie girl with immense power and a thirst for revenge, has unleashed her wrath and caused chaos upon the city. As part of the squad, you must find a way to combat the enemy forces and the supernatural beings as you struggle to stop Alma before it's too late.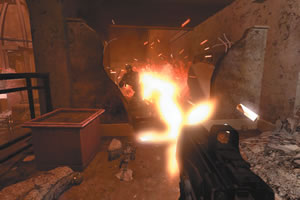 Many of the scares you experience come from the game's atmosphere itself.
When your flashlight shines in the dark and you see ghostly shadows while hearing freaky music, it gives you chicken skin. You'll end up walking through crumbling remains of schools, hospitals and alleys while being stalked by scary creatures. You'll need to use everything possible to fight the supernatural forces.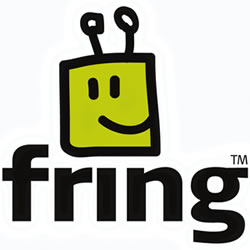 You probably don't want to play this right before bed as you'll see some freaky images in this game. If you already played the first F.E.A.R., this one can be somewhat predictable without many surprises. While you're in battle, the slow-motion shootouts are fun, but I wasn't impressed with the clichéd random scares and the lack of suspense. Additionally, playing in the multiplayer mode is a bit boring, as it seems to be more predictable.
This game isn't for everyone, but if you're into horror flicks and shooter games, you'll probably enjoy it.
F.E.A.R. 2: Project Origin is rated "M" for Mature and is available for Xbox 360 and PlayStation 3 for $59.99, and Games for Windows/PC ($49.99). For more information visit whatisfear.com.

App of the Week: Fring
The inspiration for this comes from one of the ladies in my running group. She was voicing her concerns to me about her additional iPhone charges, especially when she travels abroad.
Other than turning off the phone's Data Roaming, the simple solution is to install Fring on your iPhone to make Skype calls and more.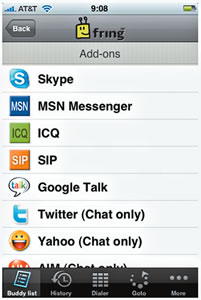 Fring allows iPhone and iPod touch users to integrate just about all your online communities into one app - Skype, MSN, Google Talk, ICQ, Twitter, Yahoo! and AIM. The concern is being able to make long-distance calls while abroad. If you have a Skype account, and as long as you have a Wi-Fi spot to hook up to, those long-distance phone calls are free with Skype.
Personally I don't use Skype, but I enjoy Fring for the fusion of all the other items. I especially use it to Twitter and chat when I'm bored waiting for appointments, etc. Visit fring.com for more information, or download it directly from the iTunes Store.
Most Recent Comment(s):