Fun Gadgets For A Techie New Year

By
.(JavaScript must be enabled to view this email address)
December 29, 2010
|
Share

Del.icio.us
Happy New Year! 2010 has been a fun tech year as we saw the rise of tablet computing and many advanced smart phones pop out of the woodwork, so to speak. I expect 2011 to be filled with more tablets with some extra goodies here and there. Here are six things I think will be popular (or try to be) in 2011:
iPad 2
No official word from Apple yet, but the buzz is production on the next generation iPad will begin soon and will be available to purchase in April. The iPad 2 is rumored to have dual cameras, including a FaceTime camera for video calling, and a gyroscope for advanced motion-control sensing, similar to the iPhone 4. It's also expected to be thinner than the current iPad and have an improved display. Who knows, if we're lucky, it may even include a built-in USB support.
When the current iPad first launched last year, it was difficult to find unless you pre-ordered one. To avoid any iPad nightmares for you, as soon as I hear anything on price, pre-order availability, etc., I'll be sure to let you know!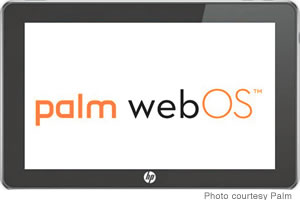 Motorola Android Tablet
In early December, Google Android's Andy Rubin showed off a tablet running Android 2.3 at the D: Dive Into Mobile Conference. Other than that, not very many details were leaked about Motorola's new Android Tablet, but there is a video posted on YouTube that implies the product will be officially unveiled next week at the Consumer Electronics Show 2011. Check it out at youtube.com/watch?v=quI2I 8wLPdc&feature=player_e mbedded.
HP Palm Tablet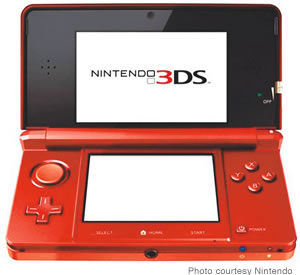 Ever since HP bought Palm in early 2010, it promised to develop a product that would be similar to Apple's iPad. Not many details on this one either, but we know it will run Palm's WebOS, is code-named Topaz, and offers a Bluetooth keyboard accessory. Most likely Topaz will change to PalmPad, but I hope they'll be a little more creative on the name.
RIM Playbook
A few months ago at Research in Motion's (RIM) annual BlackBerry Developer Conference, the Playbook was announced BlackBerry's answer to the iPad. It features a 7-inch multi-touch display, 1GB of RAM, a 3-megapixel front-facing camera/5-megapixel rear lens (with video teleconferencing), a microUSB port and Flash support (the latter two being the biggest lacking complaint against the current iPad).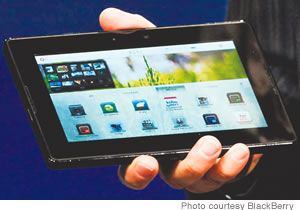 Additionally, the operating system is the BlackBerry Tablet OS. Expect this to be in the $400 price range and available sometime early in the year. There may possibly be 3G and 4G models to choose from.
Nintendo 3DS
You may recall the Nintendo 3DS from a previous column - we're still waiting for its release (slated for March) and it will cost you about $300.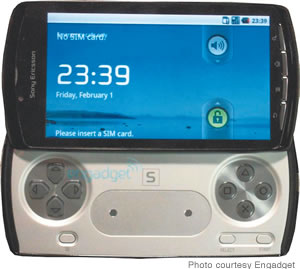 This is the next generation of Nintendo's DS portable game player and features a 3-D screen, Wi-Fi connectivity and a camera for 3-D photos.
Sony PSP Phone
A little too late to compete with the iPhone, but Sony plans to release its much-anticipated PlayStation Portable (PSP) phone sometime next year. From Engadget's leaked photos, it looks like it runs Google's Android operating system, version 2.2, but expect it to be version 3.0 for the official release. No official release date, but hopefully within a few months.
Most Recent Comment(s):