Getting Rid of My Brick

By
.(JavaScript must be enabled to view this email address)
March 05, 2005
|
Share

Del.icio.us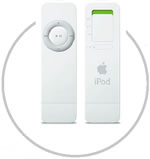 I love listening to my Apple iPod when I'm exercising. It holds my entire song collection on its 10GB hard drive. I've had my beloved iPod since 2002, and lately, my husband's been teasing me about it.
You see, I was content with it until Apple introduced the iPod mini, which I gave to my hubby for Valentine's Day 2004. Since gaining that iPod superiority, he has been teasing me about the "brick" that I wear on my arm. "Doesn't your arm feel like it's gonna fall off? That's a nice brick on your arm. Gee, your right arm is gonna be buffer than your left arm soon."
The final straw-that-broke-the camel's- back comment (honestly meant to be a compliment) was when I participated in a group run and one of my fellow runners said to me, "that's a cool heart monitor you've got there." I was then and there 100 percent sure it was time to get something new.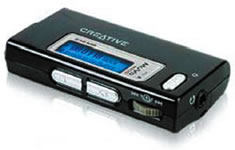 After much thought, two devices came to mind — the Apple iPod shuffle and Creative Lab's MuVo Micro N200. Because of their small size, both are ideal for active, on-the-go users and runners such as myself, and both are also highly affordable. The 512MB iPod shuffle is $99 (120 songs) and the 1GB is $129 (240 songs). The 512MB N200 goes for $130, and the 1GB for $180, but it also has an LCD screen, FM tuning and in-line recording. Both include a lanyard and earphones, but the N200 also comes with a belt clip and an armband. If you want an armband for your shuffle, it's $29.