Hands-free Options For Your Cell

By
.(JavaScript must be enabled to view this email address)
July 01, 2009
|
Share

Del.icio.us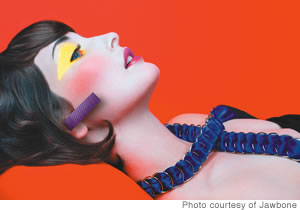 With the new "hands-free" cell phone law going into effect this week, I've been bombarded with the same question from family, friends, co-workers and readers: "What is the best hands-free device I can use with my cell phone?"
As I've been telling everyone, that's a loaded question with multiple answers.
Over the past few years, while the cell phone market grew, so did the variety of hands-free devices. Bluetooth/hands-free devices are available just about everywhere, and there's no way I can mention everything, but here are some ideas for you to ponder.
I use and enjoy the Jawbone PRIME, which came out in May. I think it's the best Bluetooth headset for noise reduction. My biggest problem with noise is being outside in the wind. We all know how annoying it is when you're talking to someone and all you hear from the other side is the wind blowing and not their voice. The PRIME solves this, as it can handle up to 10 mph of wind with its proprietary sensor coupled with its new Digital Signal Processing algorithms.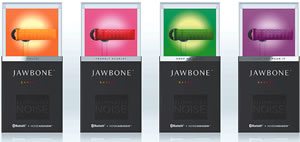 With this headset I can have a normal conversation without worrying about covering the mouthpiece or getting out of the blowing wind. Also note the PRIME gives you a 6- to 9-decibel improvement in almost any other noisy environment, as it extracts noises and keeps your voice natural. It will last about four-and-a-half hours on a single charge for talk time/eight days standby, and will fully charge in about 45 minutes.
The Jawbone PRIME is a little pricey for a headset, but it's well worth it. The retail price is $129.99 and it comes in four fun "EARCANDY" colors - lime, scarlet, yellow and lilac - as well as boring black, brown and gray. Find it at your nearest Apple Store (or www.apple.com) or from Jawbone (www.jawbone.com).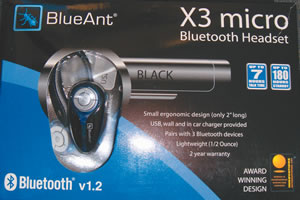 If you're on a budget or just want something reasonable that does the job so you can be in compliance with the new law, Hawaiian Telcom has a few solutions at its stores (Bishop Street, Kapiolani Boulevard or Pearlridge Uptown). The best thing is, all of them are on sale:
* Ear Bud (wired headset): extremely affordable, $7.50 (regular $15)
* foneGear Mini Blu (fG976): four hours talk time/three days standby, $39.99 (regular $49.99)
* BlueAnt X3: seven hours talk time/7.5 days standby, multi-function button for headset control, $39.99 (regular $50)
* BlueAnt Supertooth 3 Bluetooth Speakerphone: If you don't already have a cell phone that you can control with your voice, the Supertooth 3 allows you to use voice prompts to connect the device with your phone and upload your address book. It announces the name or ID of the caller when your phone rings - just say OK to accept the call. It installs in seconds for an alternate hands-free experience. $99 (regular $125)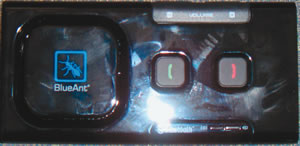 If you're willing to spend a little more and don't want to deal with a headset, another alternative is installing an entire kit in your car. In addition to my headset, my car came with a Bluetooth kit, and it worked great with my previous iPhones and now my iPhone 3G S. If your car didn't come loaded with a kit, there are companies that can install one for you. Hands Free Hawaii has been around since 1989 and installs hard-wired Bluetooth car kits that range approximately from $200 to $400 (plus $200 average labor charge). These kits enable you to make and take calls without touching your phone (usually the controls are on the steering wheel).
Talking on your cell phone can be helpful passing the time in heavy traffic, but if you must, please call safely! Remember that the first offense for using your phone without a hands-free device is $67. After that, a judge can impose a higher fine for repeat offenses.
A reminder: Under this new law, mobile electronic devices include cell phones, text-messaging devices, pagers, personal digital assistants, laptop computers, video game players (i.e. PlayStation Portable or Nintendo DS) and digital cameras.
Most Recent Comment(s):