Hawaii Is The First To Go Digital

By
.(JavaScript must be enabled to view this email address)
October 29, 2008
|
Share

Del.icio.us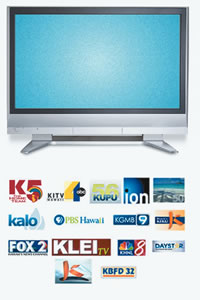 You may remember me writing a column back in February about switching from analog to digital television (DTV), and how no analog signal will be available after Feb. 17, 2009.
Well, the Hawaii Association of Broadcasters (HAB) recently announced that the full-power television stations here in Hawaii will make the transition on Jan. 15, 2009 - more than a month before the rest of the country. Note that Kauai will not make the transition with the rest of the state since it is served by low-power translators.
"Hawaii's early transition was prompted by consultation with the U.S. Fish and Wildlife Service, where they recommended Hawaii broadcasters deconstruct their present Maui analog facilities prior to mid-February to avoid the Hawaiian petrel breeding season in that area," says Mike Rosenberg, president and general manager of KITV.
If you're still wondering what DTV does, it's an over-the-air type of broadcasting that enables TV stations to provide clearer pictures and better sound quality. It's more flexible and efficient than the traditional analog way of broadcasting, and makes it possible for stations to broadcast multiple channels at once (multicasting), instead of broadcasting one channel at a time. This whole transition is the most significant advancement in TV technology since color TV was introduced back in the day!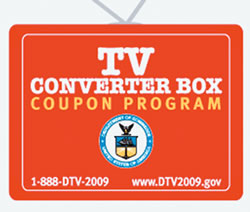 Hawaii's full-power TV stations voluntarily agreed to cease analog broadcasts by noon on the Jan. 15 deadline. Following that, only digital signals will be available. If you're using rabbit ears or a rooftop antenna, then you'll need to upgrade with a converter box before the deadline. If your TV is already connected to cable, satellite or another paid service, don't worry, since you will not be affected by the transition.
"The early transition to DTV has the support and attention of Sen. Daniel Inouye, chairman of the U.S. Senate Committee on Commerce, Science and Transportation, the Federal Communications Commission, the National Association of Broadcasters, the Hawaii Association of Broadcasters and its member stations in a focused effort to educate the public about the transition," says Chris Leonard, president of the Hawaii Association of Broadcasters. "It will also serve as a model for the rest of nation as they make their transition in February."
According to HawaiiGoesDigital.com, at least 19.6 million households have exclusive over-the-air signals in their homes, and 14.9 million households have secondary over-the-air TV sets in their bedrooms or kitchens. Overall, nearly 70 million are at risk of losing signal. If this is you, I'm sure you don't want to lose your signal. You can either:
* Purchase a DTV converter box for your existing TV set.
* Purchase digital TV set with a built-in digital tuner.
* Subscribe to cable, satellite or other pay TV service that offer your favorite channels.
To help offset the cost of a converter box you can request up to two $40 off coupons per household. So far the coupon requests from Hawaii have been fairly low. For these coupons, call 1-888-DTV-2009 or visit http://www.dtv2009.gov, and for more information in general, visit http://www.hawaiigoesdigital.com. Kauai residents go to http://www.lptvanswers.com for information on low-power TV stations.
Most Recent Comment(s):