Hele Wireless Broadband Bargain

By
.(JavaScript must be enabled to view this email address)
September 10, 2008
|
Share

Del.icio.us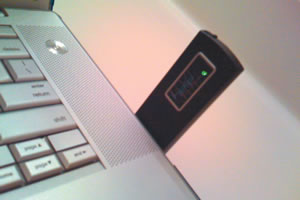 I spent last week testing out Mobi PCS' Hele Wireless Broadband service that came out a couple months ago. It's Oahu's first unlimited, mobile high-speed wireless broadband, and happens to have the lowest price in town. With a $34 per month plan, Mobi is entering this market with a unique no-contract-required service.
"Hele utilizes the latest 3G technology in the form of EVDO-Rev A to provide end users completely mobile high-speed Internet access on the island of Oahu," says Ed Kurzenski, Mobi PCS vice president and chief technical officer. "Low price and no-contract unlimited usage that is easy are some of the things that makes Hele simple, different and better."
Hele Wireless Broadband connects you to the Internet from anywhere within the Mobi PCS coverage area on Oahu. It plugs into your computer via USB and is embedded with a dual internal antenna to pick up a wireless signal the same way your cell phone would. The Franklin Wireless CDU-680 is Mobi's device of choice for Hele, and it's a dual-band USB modem compatible with EV-DO Rev. A and 1 data networks. LEDs on the device indicate the status and its data activity.
The software drivers (Windows 2000/XP, Vista or Mac OS X 10.3.2 and higher) pop up as soon as you plug it in, since the device is part thumb drive. Once the drivers are installed and the device is plugged in, you'll see the signal bars on your computer's display. My setup took less than a minute as I sat at the table chatting with Kurzenski and Deborah Sharkey, Mobi's public relations representative.
As soon as I arrived home after that meeting, I plopped down on the couch and used speedtest.net to check the speed of the Hele card in comparison to my Sprint Sierra Wireless Compass 597 modem. I was a little surprised by the results, since I thought the two would be about the same. Hele gave me 810 kilobits per second (kbps) download, 69 kbps upload. The Sprint card gave me well more than that at 1,420 kbps download and 136 kbps upload. Just to give you a high-speed comparison, both were significantly slower than my in-home Internet at 4,899 kbps down and 868 kbps up.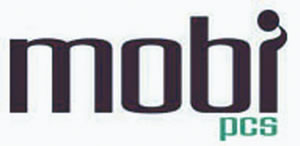 Keep in mind I pay $59.99 per month for my Sprint service, limited to 5 GB of data per month, and I'm bound to a contract. At $34 per month for unlimited usage and no contract, Hele is a bargain! If you don't travel off this island much, I would take advantage of this great service. In addition, there are plans to expand this to the Neighbor Islands in the near future.
Hele Wireless Broadband is available at Mobi PCS retail stores and various dealers across Oahu. Check out http://www.mobipcs.com for the complete list of locations and dealers, or for more information on the service. Note the Hele CDU-680 will cost you $129 (after $60 mail-in rebate after activation) and comes with a one-year manufacturer's warranty. For a limited time you can receive Hele for $20 per month for your first three months of service.
Most Recent Comment(s):