In-flight Wi-Fi Access Takes Off

By
.(JavaScript must be enabled to view this email address)
August 13, 2008
|
Share

Del.icio.us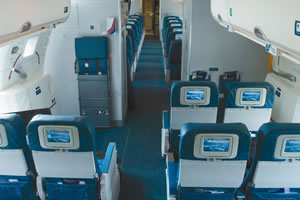 I'm still waiting for Wi-Fi access to be available on flights from Hawaii, but at least we're moving forward - last week Delta Air Lines announced that passengers traveling on Mainland flights (within the continental U.S. only) will soon have broadband Wi-Fi access to the Internet.
Delta joined the other airlines using Aircell's Gogo cellular data service to become the first major U.S. airline to actually offer Wi-Fi access on its entire domestic fleet. Passengers will be charged a flat fee of $9.95 for flights of three hours or less, and $12.95 on flights of more than three h o u r s .
Initially Gogo will be offered on Delta's fleet of 133 MD 88/90 aircraft and then expand to the 200-plus Boeing 737, 757 and 767-300 aircraft throughout the first half of 2009. The airline expects to have 330-plus aircraft by summer 2009.
"Delta remains committed to providing a travel experience that maximizes the time our customers spend with us onboard by offering them even more productivity options," says Richard Anderson, Delta's chief executive officer. "Our customers asked for in-flight connectivity, and we're responding by rolling out the most extensive Wi-Fi network in the sky .
Beginning this fall, our passengers will have the ability to stay connected when they travel with us throughout the continental U.S."
Gogo is the first "winged" wireless broadband network that provides coverage on select partner airlines across the continental
United States at speeds you'll see similar to wireless m o b i l e broadband services on the ground. It basically turns a typical airplane into a Wi-Fi hotspot. How it works is that once your aircraft reaches 10,000 feet and the captain gives the OK to turn on electronic devices, you sign up and log in - connection established!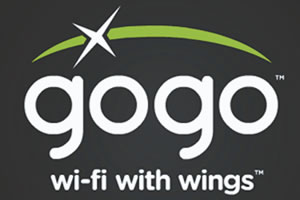 On top of Delta's announcement, Aircell announced its intention to base its fourth generation (4G) mobile broadband network on Long Term Evolution (LTE), the emerging standard for advanced mobile broadband networks and services. This allows passengers to w a t c h high-definition and interactive TV, or do multiplayer computer gaming you would normally enjoy in the comfort of your home. "The 4G market is still evolving, but one thing is for sure, passengers will want the same mobile broadband services in the air that they have on the ground," says Joe Cruz, CTO, Aircell. "Aircell's choice of LTE ensures that our network will continue to support the services customers demand today and in the future. With LTE, Aircell's Air-to-Ground (ATG) In-flight Internet technology is future-proofed."
Aircell joined up with wireless giants AT&T, Verizon and Alltel in selecting LTE as the 4G network technology choice. LTE will enable networks to deliver mobile data with greater speed, better throughput performance and lower latency. The end result is availability of the ultra-high bandwidth mobile services and pervasive Internet that we've come to expect.
At the moment, using its FCC frequency license, Aircell can give you 12 Mbps on any Gogo-equipped aircraft. Near-future upgrades will push it up to 22.7 Mbps, but once the 4G LTE network is deployed in 2011, we'll see up to 300 Mbps. This whole 4G deployment also will benefit day-to-day airline operations, such as a real-time, high-resolution weather display in the cockpit.
I hope we can see this soon on flights in and out of Hawaii. I'm still in Japan and I wish I could have Gogo on the flight back home!
Most Recent Comment(s):