In Xbox 360 Heaven At E3

By
.(JavaScript must be enabled to view this email address)
June 02, 2006
|
Share

Del.icio.us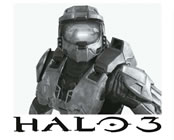 When Microsoft's Xbox 360 hit the market last holiday season, it brought madness to the video game industry - you could barely find one to purchase. I even received multiple e-mails and phone calls from folks wanting me to hook them up with an Xbox 360. I really couldn't help anyone in that department, but at least things finally calmed down a bit, and you can actually find the 360 on some store shelves these days without massive price inflation.
I was in heaven while walking through a sea of Xbox 360s at Microsoft's booth at this year's Electronic Entertainment Expo (E3), not to mention the lineup of games. One of the games that particularly stood out in my mind was Halo 3 (first-person shooter, FPS, by Microsoft Game Studios / Bungie Studios), the much-anticipated sequel to one of my personal favorites Halo and Halo 2. Chromehounds (Sci-Fi Shooter, by Sega), Brothers in Arms: Hell's Highway (FPS, by Ubisoft), Gears of War (Sci-Fi Shooter, by Microsoft Game Studios / Epic Games) and Lost Planet (Sci-Fi Adventure, by Capcom) are a few of my E3 favorites.
Other games included Blue Dragon (role-playing, by Microsoft Game Studios), Crackdown (action adventure, by Microsoft Game Studios), Dance Dance Revolution Universe (rhythm/dancing, by Konami), Dead Rising (fantasy shooter, by Capcom), F.E.A.R. (FPS, by Vivendi Games), Ninety-Nine Nights (fantasy action, by Q Entertainment Ltd. / Phantagram Co. Ltd.), Frontlines: Fuel of War (FPS, by THQ), Mobile Ops: The One Year War (mech simulator, by Namco Bandai Games) Tom Clancy's Splinter Cell Double Agent (FPS, by Ubisoft) and many more.
With most of these games you can connect to other players via Xbox Live. There are currently about 3 million console gamers connected to the Xbox Live community via their Xbox or Xbox 360 consoles. Microsoft anticipates this number to double to 6 million by the end of this year, especially with Xbox Live Arcade. It provides quick, fun experiences for gamers of all interests, skill levels and budgets. This also provides the most sought-after downloadable games in high definition supported by an integrated friends list, achievements, leaderboards and voice/video communications. More than 50 titles will be available through Xbox Live Arcade by the end of the year.
According to Microsoft's chairman and chief software architect, Bill Gates, the Xbox 360 system will have a 10 million-unit head start by the time the competition enters the market this holiday season. There also will be more than 160 Xbox 360 games by the end of the year. You can find the Xbox 360 for about $400 at your nearest Gamestop, CompUSA or Best Buy. For detailed information about the above-listed games, check out www.xbox.com.


Memory Stick PRO Duo 4.0GB
Bigger And Faster Portable Storage.
You avid digital photographers who take lots of pictures/video clips must appreciate a large storage card for your camera. I know I do. My camera goes where I go, and so does my PlayStation Portable (PSP).
They actually share the same Memory Stick PRO Duo. The problem is sometimes I'm too lazy to offload my pictures/videos onto my computer, which makes my card full and I can't take any more pictures or save any more games.
Running out of space is a problem no more since SanDisk introduced the 4-gigabyte (GB) Memory Stick PRO Duo, its newest and biggest storage card to hit the market. This little thing can store up to 64 hours of your music (mp3 format), 20 or more hours of movies/videos/film trailers, 4,000 of your pictures or 12 hours of game saves. Pretty wild, huh? It seems not too long ago the 32-megabyte (MB) card was top-of-the-line, now we have this crazy 4GB one that's still just a little bigger than your thumbnail.

Memory Stick PRO Duo 1.0GB
Since the PSP has no internal memory, it's important for me to have the freedom of ample storage to play my games, movies and view pictures. On my camera, it's nice to have the extra space, especially for videos.
This new 4GB stick gives me that option without having to worry about dumping my pictures/videos onto my computer right away. Expect to see the 4GB Memory Stick PRO Duo on store shelves very soon for about $220. If that's too big for you, other capacities of the Memory Stick PRO Duo include the 256MB for $35, 512MB for $45, 1GB for $60 or the 2GB for $110.
For those of you that prefer speed over space, SanDisk's Rapid GX Memory Stick Pro Duo (1GB) is for you. It is optimized to achieve maximum transfer speeds, and is up to three times faster than a standard PRO Duo card. Furthermore, the included (for a limited time) MicroMate high-speed reader allows you to transfer data at read/write speeds to your PSP at about 15MB per second. That's about two times faster if your PSP were hooked up to your computer directly. You'll see the Rapid GX soon for about $85 (only 1GB available for now).
Also adding speed to your storage is the SanDisk Ultra II Mobile line of flash memory cards, made especially for your mobile phone. These cards have a minimum write speed of 9MB/second and a minimum read speed of 10MB/second. They may also reduce the energy consumption on the batteries of certain phones and will be compatible with future models. If you like that speed boost when transferring music/videos/data back and forth to your computer, then you should try this. The new line only comes in higher capacities, 1GB, 2GB or 4GB (prices range from $90 to $359).
For more information on SanDisk products, visit www.sandisk.com.
Most Recent Comment(s):