iPhones And Colorful Inspirons

By
.(JavaScript must be enabled to view this email address)
July 04, 2007
|
Share

Del.icio.us
iPhone. iPhone. iPhone. That's all we've been hearing about lately in the news. You may remember me writing about Apple's infamous much-anticipated iPhone back in January right after I attended this year's Macworld. I've been looking forward to it ever since I saw it there, and it's finally here! Though at the time I'm writing this it has not yet hit the shelves, so I haven't seen those long lines, and unfortunately I have not been able to acquire one ahead of time to review it for you folks.
In the meantime, I can only sit here, pout and wish for one to fall out of the sky within the next couple of days. With that in mind I hope you fanatics out there were able to find one after standing in a long line. You'll be hearing more about the iPhone once I finally have one!

Celebrating Fourth of July With Colorful Laptops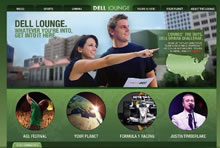 So this Fourth of July as we remember our country with the freedom colors of red, white and blue, we also see the colors of Dell with its new line of Inspiron notebooks. These just may be hot sellers of the season based on the eye-catching colors alone. I say that because I have a nice blue Speck case around my MacBook Pro and people always compliment it and want to steal it away from me.
The Inspiron notebook family comes in eight colors - flamingo pink, sunshine yellow, ruby red, midnight blue, jet black, alpine white, espresso brown and spring green. That's many choices for you to express yourself. If you're picky, you can add on the optional Microsatin finish for a sleeker look, and it helps hide your fingerprints and dirt. Sizes vary from the 14.1-inch Inspiron 1420, 15-inch 1520/1521 Inspiron and the 17-inch Inspiron 1720.
Apparently Dell has jumped on the Blu-ray bandwagon since these Inspirons have a built-in Blu-ray player. This is again another winning point to Blu-ray in the war against HDDVD.
Other features include a high-definition monitor, built-in webcam (upgradeable to 2.0 megapixel), advanced antenna design (with three antennas) and one-button easy media access to movies/music/photos. Additionally, keep in mind that even with the cheapest of the Inspirons you'll have a more than decent little computer with at least a 80 GB hard drive, 1 GB memory, Windows Vista Home Basic and the ability to burn DVDs and CDs.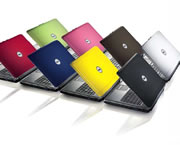 The Inspiron notebooks are nice eye candy computers with prices starting at $769, and you can find them at www.dell.com. Additional products Dell announced are the Inspiron 530 and 531 desktops, XPS M1330 13.3-inch notebook and 19- and 24-inch widescreen monitors.
On top of that, Dell launched the Dell Lounge (www.delllounge.com), a new website that features entertainment content. It's meant to be a one-stop shop for everything hot, from the biggest events, to the latest music to the latest recycling programs. I noticed that most of the items listed on the site do not pertain to us here in Hawaii since they take place on the Mainland or in other countries. But I guess it's still good to know if in case you're traveling, etc. Regardless, it's a nice site and you can register your e-mail address there for updates.
Most Recent Comment(s):