iTunes Music Store Has MTV

By
.(JavaScript must be enabled to view this email address)
July 07, 2006
|
Share

Del.icio.us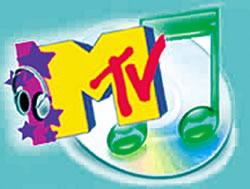 Since Apple began making television shows available on iTunes, I've been enjoying the convenience of downloading and watching the shows I missed or just want a copy of on my computer. I also enjoy the fact that they're commercial-free. Now there's a wider variety available with Apple's newest addition from MTV Networks to bring more music, comedy and entertainment programming to the iTunes Music Store.
New television programming from Spike TV, Nick at Nite, TV Land, Logo and The N are now available on the iTunes Music Store. This adds more variety to MTV Networks' content that was already available on iTunes. This new round of programming has just about every genre, including Spike TV's brand new action series Blade: The Series, MTV's prank comedy show Viva La Bam and TV Land's Sit Down Comedy With David Steinberg. Blade: The Series is Spike TV's first original scripted action-adventure/drama that builds upon New Line Television / Marvel Studio's successful movie trilogy and brings the main character into new story lines. You can download the two-hour premiere episode free on iTunes now 'til July 11. Sit Down Comedy With David
Steinberg is a one-on-one comedy forum where celebrated performers open up about their personal lives and careers. Performers include Larry David, Martin Short, Bob Newhart, Jon Lovitz and George Lopez.
Some other available shows include The N's Beyond The Break, a drama series about the competitive world of surfing, where four passionate women pursue their dreams of becoming professional surfers. Nick At Nite's Fatherhood is an animated comedy series based on Bill Cosby's best-selling book. It's a hidden camera series where adults play good-natured pranks on children of all ages.
MTV's Viva La Bam, documents the comical and chaotic life of skateboarding pro and Jackass star Bam Margera. Finally, Logo has four different shows available: Noah's Arc is in the first season of the network's original drama/comedy series, U.S. of ANT is a reality series following the irreverent comedian ANT, and Wisecrack is a stand-up comedy series.
"MTV Networks' programming has been a hit with customers since launching on iTunes earlier this year," said Eddy Cue, Apple's vice president of iTunes. "iTunes is the world's most popular online video store with over 35 million videos sold, and we continue to expand the catalog of great television content," he added.
With Apple's easy-to-use features such as integrated video and pod-casting support, iMix playlist sharing and seamless iPod integration, the iTunes Music Store is the best way for you to legally download purchase and download music and videos online. The iTunes Music Store features a selection of over 9,000 music videos, Pixar and Disney short films, a variety of hit television shows and more than 3 million songs from major music companies and more than 1,000 independent labels. iTunes offers more than 150 TV shows available for viewing on your computer or iPod.
Other television networks available on the iTunes Music Store are: ABC, ABC Family, Animal Planet, Bravo, CBS, Comedy Central, CSTV/CBS Sports, Discovery Channel, Discovery Health, Discovery Kids, Disney Channel, ESPN/ABC Sports, FOX, Fuel TV, FX, Jetix, NBA TV, NBC, NBC News, Nickelodeon, Sci Fi, Showtime, SOAPnet, SPEED, Travel Channel and USA. Just to give you an idea of how popular it is, Comedy Central's South Park alone sold more than 1 million episodes so far.
You can download the latest iTunes 6 for Mac or Windows at www.apple.com/itunes
. It includes the iTunes Music Store and it's free. If you purchase and download songs and videos from the iTunes Music Store, you will need to use a valid credit card with a legitimate billing address, or you could also use a gift card. All television shows, music videos and short films are $1.99 each. You can also purchase entire show seasons, but in most cases it still adds up to $1.99 an episode.
Most Recent Comment(s):