Managing your desktop with Desktoptopia

By
.(JavaScript must be enabled to view this email address)
August 31, 2007
|
Share

Del.icio.us
I enjoy changing out my desktop on my computers periodically. I'll usually set it to my favorite pictures or something that looks relaxing or interesting. When I want to take a break from all that manual labor, there's Desktoptopia. It's a desktop background manager that automatically loads and displays desktop images on your computer.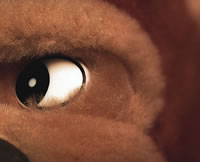 It definitely has an artistic flair, and it constantly rotates eye-catching pictures on my desktop without my having to think about changing them out all the time. The folks at Desktoptopia make this possible by working with multiple designers to offer the latest designs. While you'll always find beautiful backgrounds there, you'll still be able to see all the stuff on your desktop with Desktoptopia's designs.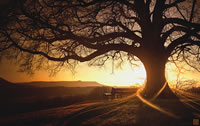 You can set how often your backgrounds rotate, from seconds to weeks. I have mine set to change every five minutes, and I find it refreshing to see something new at that interval. From your menubar you can instantly rate the desktop that's up on your screen, from none to five stars. Additionally, Desktoptopia will automatically detect your resolution and give you the most appropriately-sized desktop so it looks its best on your display.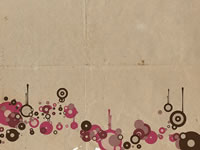 Desktoptopia offers a variety of backgrounds for your desktop
If you're an upcoming artist looking to have your work noticed, Desktoptopia provides you an excellent opportunity. Whether it's for fun or to be discovered, you'll need to sign up to start uploading your own desktops. There are also backgrounds available for your iPhone. Unfortunately for you PC users, this is only available on the Mac platform (Mac OS X 10.1.1 or higher).
You can download Desktoptopia at www.desktop-topia.com. Try it for free for 10 days, but if you want it on your computer permanently it will cost you a one-time charge of $20 ($48 family three-pack or $140 for a 10-pack).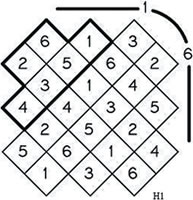 A New Sudoku This isn't really techie-related, but I thought it was interesting and wanted to share - a new type of Sudoku puzzle called Top Hat has hit the scene. It's a new type of number placement puzzle that received its name from the uniquely shaped pattern found on each corner. It uses combina-tions of four top hat, rectangle and diagonal shaped patterns with six numbers in each sequence (see sample). For those not into Sudoku, conventional Sudoku puzzles are only square regions. Check out www.tophatpuzzle.com to download free puzzles.
Most Recent Comment(s):