Meeting Up With Guy Kawasaki

By
.(JavaScript must be enabled to view this email address)
February 20, 2008
|
Share

Del.icio.us
You probably saw Guy Kawasaki on the cover of this issue of MidWeek before you reached this column. I've been itching to write about meeting him in my column since right after I attended Macworld, but waited because I wanted it to coincide with the cover story.
When I originally did the interview with Guy, I brought along my husband and my best friend Eva, who was our ride around San Francisco, not to mention an entrepreneur herself. She takes care of the West Coast operations of the L&L Hawaiian Barbecue chain. It was just funny how we were supposed to be there for my story interview, but Guy was so excited to meet "the L&L girl" that in the first few minutes of our meeting we ended up talking about local plate lunches, the L&L locations and Eva's experience in his area. Heck, my first job in high school through college was given to me by Eva's parents at L&L.
Anyway, that's proof right there that not only is Guy a local boy all around, but he has a passion for the entrepreneur. In addition, he's truly a down-to-earth family guy from Kalihi. He even suggested I challenge his son at a game of Halo 3!
I'm just excited for the new websites he's trying to promote, seeing where this takes him next. Check the sites out for yourself - Truemors (true-mors.com) and Alltop (alltop.com) - these are also mentioned in Guy's story in this issue.

Starbucks Expanding Wi-Fi Service With AT&T
I've been a T-Mobile Hotspot subscriber since the service became available in Starbucks. I find it to be very convenient, especially since Starbucks is almost a second office to me, mostly when I'm traveling away from Hawaii. There's usually a Starbucks nearby where I can stop to do my work as well as take care of the coffee fix.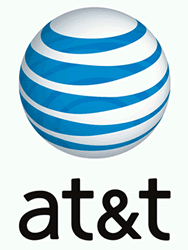 This new initiative between Starbucks and AT&T will further expand the AT&T network to more than 17,000 hot spots in the U.S. and 70,000 globally. Starbucks card holders can enjoy up to two hours of free Wi-Fi service per day at Starbucks, and qualifying AT&T broadband and AT&T U-verse Internet customers will have unlimited free access at Starbucks. Pretty soon I can stop paying my $30/month for the T-Mobile HotSpot service. That means I can have two hours a day for free with a cup of coffee that I would buy anyway. What a deal!
"This is what our customers have been waiting for - free Starbucks-quality Wi-Fi," says Chris Bruzzo, chief technology officer, Starbucks Coffee Company. "Through our new partnership with AT&T, we also welcome their millions of current customers who can now come in and enjoy free Wi-Fi as part of their daily Starbucks experience. "Now more than ever, Starbucks is focused on the in-store experience for our customers," he adds. "As we continue to build our technology offerings in ways that both enhance and expand the Starbucks Experience for our customers, we made a strategic decision to expand our existing relationship with our long-time technology partner AT&T to include consumer Wi-Fi."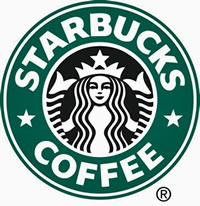 For the non-qualifying AT&T customers or non-Starbucks card holders, you'll pay $3.99 per two-hour session, or an unlimited monthly access of $19.99, which is $10 less per month than what I pay now for the T-Mobile HotSpot. We'll see how it goes, since T-Mobile HotSpot customers will be able to continue to access Wi-Fi services at no additional cost through an agreement between AT&T and T-Mobile. Perhaps T-Mobile will lower the price.
The AT&T change will roll out this spring to the nearly 7,100 Starbucks locations across the U.S. on a market-to-market basis. Unfortunately there are no specific dates Starbucks could give me for when this will be functional in Hawaii. I say just be on the lookout for it sometime early this year.
Most Recent Comment(s):