Mr. Click Chick's Top TGS Picks

By
.(JavaScript must be enabled to view this email address)
October 07, 2009
|
Share

Del.icio.us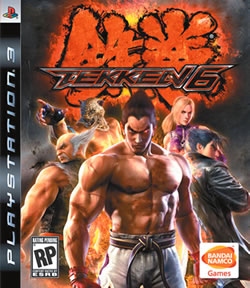 This year's Tokyo Game Show (TGS) in Japan just finished, and it was yet another expo I could not attend this year. I've always wanted to attend a TGS, but keep missing the opportunity - the show is similar to the annual Electronic Entertainment Expo, E3, in Los Angeles that I've written about. This year my schedule looked open, so I registered early, but I'm now well into the third trimester of pregnancy, and per doctor's orders I cannot travel.
As with all the shows I missed this year, I sent "Mr. Click Chick," my husband, Alan (systems manager for MidWeek and the Star-Bulletin), to cover TGS for me. Held for four days (Sept. 24-27), this year's theme was "Game, it's so energetic!" During that time, a whopping 185,030 attendees showed up, even though it was much smaller than a typical E3. Pretty impressive for a show that had 180 exhibitors and 760 game titles.
There were obviously too many titles to mention individually, but here are a few highlights with release dates/platforms that caught Mr. Click Chick's eye:
* Tekken 6 (Oct. 29: PS3, Xbox 360, PSP): Both PS3 and Xbox 360 versions were featured at TGS, just as they were at E3 by its publisher, Namco Bandai. Only this time it was all in Japanese and the Scenario Campaign was playable along with its entire 40-character roster. First impressions from the demo: Along with normal moves, you can pick up weapons, heal downed opponents (not to full health) and there's a new energy drink that adds electrical damage to your attacks.
* Lost Planet 2 (Feb. 21: PS3, Xbox 360): Developed by Capcom, this is a great sequel to Lost Planet: Extreme Condition. It's a first-person shooter with RPG elements and big bosses to take down with three of your friends in coop campaign mode. One of the best games at TGS.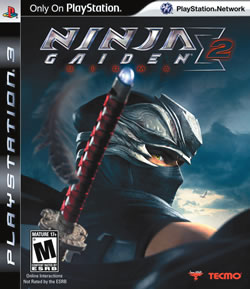 * Bayonetta (Jan. 2010: PS3, Xbox 360): From SEGA/Platinum Games, this is an action-adventure story in which Bayonetta is a reborn witch who battles against angels with her unique shape-shifting abilities and weapons equipped to her hands and feet. The gameplay is similar to Devil May Cry and involves melee and long-range attacks.
* Front Mission Evolved (spring 2010: PS3, Xbox 360, PC): This latest addition to the Front Mission series by Square Enix moves away from turn-based play to full third-person shooter. If you are a fan of robot battle games such as MechWarrior, you'll love this latest installment. It has great graphics and gameplay, as you can customize your mech's armor and weaponry.
* Ninja Gaiden Sigma 2 (released Sept. 29: PS3): KOEI TECMO's compelling action-adventure game is a redefined version of Ninja Gaiden II and shares a similar gameplay style to God of War III and Heavenly Sword. There are 17 levels in the game that traverse to several locations to show off the impressive graphics.
You'll be seeing some of these titles and more in my upcoming columns. If you're curious about the Tokyo Game Show, visit the Web site for more information/pictures: http://expo.nikkeibp.co.jp/tg s/2009/en/.
Most Recent Comment(s):