New Netbooks With Intel's Atom Chip

By
.(JavaScript must be enabled to view this email address)
February 03, 2010
|
Share

Del.icio.us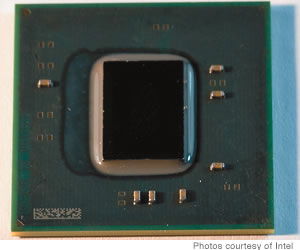 If you rushed out and bought a netbook for Christmas, sorry, but you missed out on Intel's new Atom processor (N450) for the new generation of net-books. From here into the near future, this is the preferred processor for your netbook.
"The Intel Atom processor has fueled an entirely new category of computing over the last year and a half, and we think the growth will continue for devices like netbooks and entry-level PCs built around basic computing and Internet usage models," says Mooly Eden, Intel corporate vice president and general manager of Intel's PC Client Group. "We're excited to be delivering the next-generation Atom platform and working across the industry as we head into a second phase of growth, powering innovative new system designs with better performance, smaller footprints and better battery life."
Code named Pine Trail, the Atom N450's best features are the 20 percent improvement in average power and the smaller package size over the previous Atom platform. This translates into a smaller system with a longer battery life, and a 60 percent reduction for the entire net-book platform. In addition, the memory controller and graphics are integrated into the CPU, which is a first in the industry on x-86 chips such as the Atom.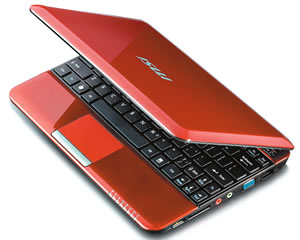 Most of the leading companies, such as Dell, ASUS, Acer, Lenovo, Toshiba, Samsung, Fujitsu and MSI, are now on board with the Atom. The bulk of the systems will feature the new Windows 7 or Home Basic operating system, with some offering Mobiln Linux v2 as an alternative for those who desire a customizable and differentiated user interface. Some of the top-rated systems include the Dell Inspiron Mini 10 ($379), HP Mini 5102 ($424), Toshiba mini NB305 ($399) and ASUS Eee PC 100PE-P ($379).
Worldwide netbook shipments by telecommunications companies such as T-Mobile, Vodafone and Orange are growing and expected to fuel another round of expansion. Intel has been working closely with mobile operators and modem vendors to advance 3G capabilities in net-books. So far, about a dozen service providers offer netbooks in various markets, with the numbers expected to grow with this newest platform.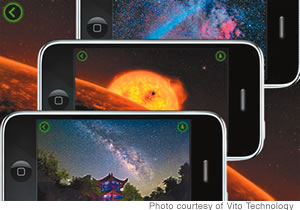 Click Chick's iPhone App of the Week: Star Walk
Living in Hawaii, you might take for granted the fact that our air is clear enough where you can actually see the moon and the stars in the sky at night (as long as it's not raining). People who live in big cities such as New York or Los Angeles don't have that luxury.
Tonight, take a moment to enjoy the stars and enhance your experience with the Star Walk app.
This app turns your iPhone/iPod touch into a virtual astronomy guide. Using its Star Spotter function (with your phone's digital compass), day or night, you point your iPhone at the sky and it shows you a map of the stars/draws out the constellations at wherever you aim your phone.
Star Walk also gives you information about sunrise, sunset, daylight hours, your elevation and moon phases. Star Walk is $2.99 at the iTunes App Store.
Most Recent Comment(s):