Nintendo's New Wii MotionPlus

By
.(JavaScript must be enabled to view this email address)
April 22, 2009
|
Share

Del.icio.us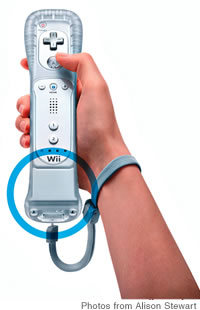 Last week Nintendo announced the much-anticipated Wii MotionPlus accessory, to hit stores on June 8. This takes the motion-sensing controls of the Wii to the next level of precision and performance, especially when the sequel to Wii Sports, Wii Sports Resort, launches six weeks later on July 26.
"Wii MotionPlus represents a new evolution in video game control. The variety of fun games in Wii Sports Resort show off its incredible precision," says Cammie Dunaway, Nintendo of America's executive vice president of sales and marketing. "Developers around the world are busy working on new ways to incorporate Wii MotionPlus controls into inventive experiences for consumers."
When used with specific games such as Wii Sports Resort, the Wii MotionPlus tracks your movements in finer detail and with greater accuracy than before.
The MotionPlus builds upon the existing innovation of the wireless function of the motion-sensing Wii Remote controller. It's sensitive to the slightest twist of your wrist or turn of your body, and your movements are replicated exactly on the TV, allowing you to become more immersed in your game.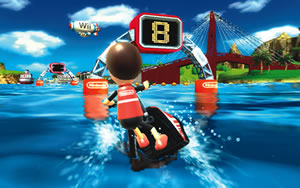 Wii Sports Resort takes the inclusive, fun and intuitive controls of the original Wii Sports to the next level, introducing a new set of entertaining and physically immersive activities. The deep control enhancements of the MotionPlus allow veteran Wii users and newcomers alike to enjoy the precision, whether it's cruising along on a water scooter, dueling with swords or throwing a Frisbee.
The Wii MotionPlus accessory will retail for $19.99, and Wii Sports Resort is bundled with the MotionPlus for $49.99. Visit www.nintendo.com for more information or any updates. So far, the only third-party games known to be compatible with the MotionPlus are Electronic Arts' Grand Slam Tennis and Tiger Woods PGA Tour 10 (both launching June 16). Since the release of the product is so close to this year's Electronic Entertainment Expo (E3) 2009, I anticipate there'll be more compatible games announced at E3 in early June.

Click Chick's iPhone App of the Week: Trapster
Within the last year, "an unnamed individual" living in my house (not referring to myself) was pulled over for speeding multiple times. In two of these instances, speeding tickets were actually issued, and the other times, luck prevailed. All violations were very minor (i.e. going 30 mph in a 25 mph zone), and any of us could have been caught. These situations all could have been avoided with better situational awareness, possibly if he had Trapster.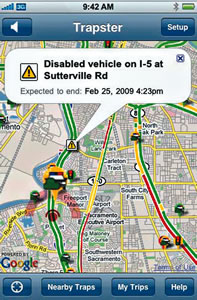 Trapster is the first and only real-time speed trap sharing system. Think of it as the modern way of flashing your headlights at other drivers to warn them of speed traps, speed cameras and red-light camera alerts. The trap reports are real-time and updated instantly when a trap is reported.
You can rate others' traps and send private instant messages to other Trapster users to communicate. Right now I'm on the Mainland for work, and it works great up here too, especially with lots of highway patrol out on the prowl for spring break speeders.
I'm in no way promoting speeding, but it's always good to have better awareness. Download Trapster for free at the iTunes App Store or visit www.trapster.com to see a flash demo along with more information. Please drive safely!
Most Recent Comment(s):