Pointers for perfect digital photos

By
.(JavaScript must be enabled to view this email address)
March 28, 2008
|
Share

Del.icio.us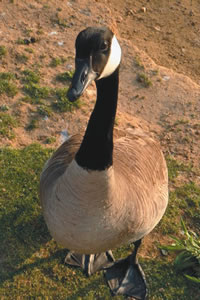 I spent all of last week taking tons of pictures for visitors we had in town for work. I made myself the unofficial photographer for their whole trip, and after the week was over, I ended up with well over 500 photos.I'm often teased because the joke is that Asians always take so many pictures wherever they go. I suppose I do fit that stereotype, and even more so since I took as many photos as possible so they would have a good memory of their visit to the Islands.
Digital cameras have surely raised the bar when it comes to picture-taking these days. You don't have to worry about wasting film, and as long as you have the space on your memory stick/card,you can take as many as your heart desires.
I've been called the anal-retentive photographer multiple times by my husband and friends alike because I'm so picky. As second nature, I pre-crop my photos and use natural light as much as possible. These are the most important pointers I can give you for the perfect shots:
Framing The Shot: Framing your shot with good composure will greatly improve your photographs. You don't necessarily have to center your subjects in the photo, especially if there's a picturesque background. Try to avoid distractions in your photo's background (i.e. wait for people to walk out of your shot). Make sure to have the right composition - while taking a picture of a dog or small child, kneel to his/her level to make it more interesting.
Using Flash: Some people use flash all the time to take photos, but this is one of my pet peeves. Using flash will oftentimes wash out your subject and make everything look white. Granted, in some situations you need it. Believe it or not, you'll want to use it in the bright sunlight if you have shadows covering your subject. Using a flash here will fill in and remove the shadows while not affecting the rest of the photo. If you do use flash, it's also important to know the range of it, otherwise it will be too dark (typically if it's farther than 10 feet away). Still, the best thing to do is to use natural light while adjusting your shutter speeds appropriately. You'll want the shutter to be open longer if it's darker, and shorter if it's brighter.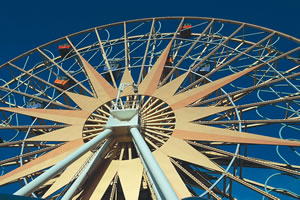 Action Shots: Capturing action can sometimes be difficult if your shutter speed is too slow - you need a fast shutter speed. For example, if you're trying to shoot a car driving by, keep following it and push the button down halfway to focus as you go (all of this should happen in less than two seconds). At the right second, push the button all the way down and your car should be clear with a nice blurred background to convey the motion. For sports shots, same concept - focus in on the athlete, snap it at the right second, and it'll come out perfectly if you did it correctly.
The second aspect to "action shots" with movement are nighttime pictures and capturing light trails with passing cars' headlights. For this, you must use slow shutter speeds. I also use this same concept for running water (i.e. waterfalls), but you have to be careful with the exposure for water - too long, and your picture will be too dark. If you do these both correctly, your pictures will look phenomenal. A tripod would be helpful in this situation, too.
These rules apply to all picture-taking, but the difference with digital is that you can see your results right away. If the tricks happen to fail you, then no problem - that's what good ol' Photoshop is for. In no way do I claim to be a professional photographer, but I'm not shy about saying that my pictures come out pretty good, so I know how a little something about taking good photos.
Most Recent Comment(s):