Sony's VAIO P Series Lifestyle in your pocket

By
.(JavaScript must be enabled to view this email address)
January 16, 2009
|
Share

Del.icio.us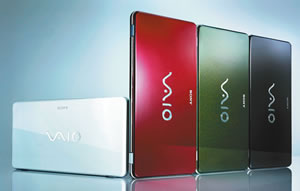 One of the hottest items at this year's Consumer Electronics Show (CES) 2009 was Sony's VAIO P Series Lifestyle PC. This amazing little 1.4-pound notebook won CNET's Best of CES 2009 award in the Computer and Hardware category, and is so small you can fit it into your purse or pocket. It sort of reminds me of the competing Asus Eee PC I wrote about almost exactly a year ago, but this is way better!
"The VAIO P Series Lifestyle PC is your portal to the world, delivering entertainment and computing in a head-turning device that's small enough to put in your pocket," says Mike Abary, senior vice president of VAIO product marketing at Sony Electronics. "Designed for the fashionista in all of us, it's the ideal companion."
Sony used its Lifestyle PC to inch its way into the popular mini laptop market (competing with the aforementioned Asus Eee PC or Dell Mini 9), and features Sony's XBRITE-ECO LCD technology. The display is an eight-inch, high-resolution 1600x768 LED backlit screen, and the tiny full keyboard is about the size of a standard envelope.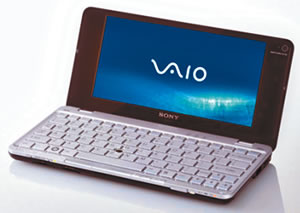 One of the best features of the P series is that it has a real-time GPS functionality without the use of an Internet connection (within the United States or Canada).
You can find your favorite restaurant or long lost friend's house by simply typing in the address or keyword. It then will give you turn-by-turn directions to include estimated drive times to let you know how far away you are from your destination.
In addition, it has a built-in wireless WAN 3G Mobile Broadband, 802.11n Wi-Fi and Bluetooth. You can use your 3G (via Verizon Wireless
(subscription required) outside the reach of hotspots, and the Bluetooth to connect to your peripherals. There's an instant-mode option that launches the Xross Media Bar, which lets you boot up rapidly and access music, videos, photos and the Web. There's even a built-in webcam - perfect for video chatting with friends and family.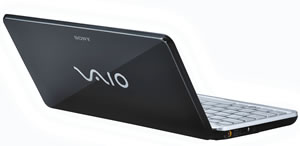 The VAIO P Series Lifestyle PC will come loaded with Windows Vista and will be available in black, white, red or green. The retail price is slated to start at $900. Options include a 128GB solid state model, carrying cases, Bluetooth color-coordinated mice and a large capacity battery (gives you eight hours instead of four). You can preorder a Lifestyle PC online at http://www.sony.com/pr/pseries. It will be available in stores late January to early February.
Click Chick's App of the Week - FooPets
If you are a dog lover, you may want to download and adopt FooMojo's FooPets Marley Puppy. The little doggie is derived from the autobiographical book (and popular movie) Marley & Me by John Grogan. He's an interactive replica of the movie's Labrador retriever with his own personality.You can pet, feed and play with your virtual dog, and he'll provide you with a ton of entertainment.
I enjoy this app because this virtual pup reminds me of the dog I had while growing up. The app could use some work - it would be nice if you could take him for a walk, groom him, watch him grow up or interact with other people's Foopets online. Additionally, in the middle of playing with your dog you'll see a Marley & Me ad pop in there every so often. If that's the case, the app should be free, but it costs 99 cents. Despite that, I still recommend it - it's too cute!
Most Recent Comment(s):