Switching From Analog To Digital

By
.(JavaScript must be enabled to view this email address)
February 13, 2008
|
Share

Del.icio.us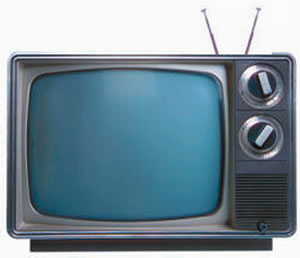 For those of you still using the old rabbit ears to catch a TV signal, I hope you realize that, in about a year, you won't be able to receive analog anymore. At midnight Feb. 17, 2009, all full-power television stations in the United States will stop broadcasting in analog and switch to 100 percent digital broadcasting.
Let's rewind a little: Analog TV vs. digital TV (DTV) - what is the difference? Analog TV has been used in television broadcasts in the U.S. since the 1940s, and is transmitted to your TV via continuous radio waves. DTV gives you improved picture, sound and more programming options. DTV also can send televised information more efficiently, since these broadcasts are basically encoded streams of zeroes and ones (the same binary language used by computers). The digitized signal is sent over the airwaves and received by your TV. Note this includes high-definition (HDTV), too. You can distinguish a DTV if you see any of these markings on it: DTV, ATSC, Integrated Digital Tuner or Digital Tuner Built-In. All equipment manufactured after May 25, 2007, should contain a digital tuner.
So if you're still living in the analog TV world, you'll need to purchase a converter box to be able to watch TV (but no need for a new TV). This box will convert digital broadcasts into the old analog format. The Digital Television Transition and Public Safety Act of 2005 requires the transition to happen, and ideally this will provide you a better TV viewing experience and help emergency responders protect our community by clearing the airwaves.
Congress created a TV Converter Box Program for folks wanting to continually watch analog TV. The program allows each U.S. household to obtain up to two coupons (each worth $40) that can be applied toward the cost of eligible converter boxes. If your TV is connected to cable, satellite or other pay TV service, you won't need a TV converter box from this program.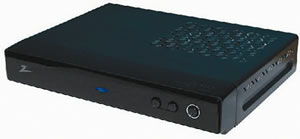 Zenith's Digital TV Tuner DTT900
The bottom line is you have two options: Buy a new TV (all new TVs will be able to receive/display digital TV signals) or make sure you have a DTV converter box. Chances are you'll choose the latter option and take advantage of the coupon. That in mind, a box that stands out is Zenith's Digital TV Tuner DTT900. I remember seeing it at the Consumer Electronics Show (CES), and it was honored with a 2008 CES Innovations Award for its consumer-friendly features and handsome styling. It boasts easy setup: Connect your existing antenna to the RF input and RF output to the TV. Best of all, it qualifies as a "coupon-eligible converter box."
No firm price for the DTT900 yet, but it will probably be in the $60 ballpark. Visit www.zenith.com/dtv for more information and updates on availability. With the $40 off coupon, it'll bring your out-of-pocket cost to about $20. There will be other DTV converter boxes available, and we'll begin to see them on the market anytime now.
More information on the TV Converter Box Program can be found at www.DTV2009.gov. Here, you can apply online for your two coupons (limit two per household) to defray the cost of a certified box. Additionally, you can apply by calling 1-888-DTV-2009.
Other helpful websites to peruse: www.antennaweb.org (helps you determine proper outdoor antenna), www.dtvanswers.com and www.dtv.gov
Most Recent Comment(s):