Taking Tekken 6 To A Fun New Level

By
.(JavaScript must be enabled to view this email address)
November 11, 2009
|
Share

Del.icio.us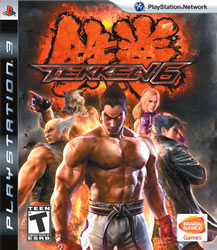 I've already enjoyed Namco Bandai's Tekken 6 in Japan's arcades, and now it's finally available to play on your own game console at home. Whether you're a Tekken veteran and went through all five Tekken prequels over the last 14 years, or a complete newbie, this version is refreshing and easy to play.
One of the first noticeable things is the most comprehensive cast of characters in the entire series thus far. The character lineup features 41 fighters, including the old classics (i.e. Kazuya, Heihachi, Jin, Nina, Lei) and six new ones. These include Bob (big American fighter, speedy for his size), Leo (German martial arts specialist), Miguel (powerful Spanish brawler), Zafina (has unusual almost witchcraft-like stances), Alisa (an android with chainsaws and a jetpack) and Lars (he moves similar to Jin, obviously a part of the Mishima bloodline).
There's more than enough Tekken gameplay to go around with the various modes. Arcade Mode is good because it allows you to gain ranks for individual characters. The Practice Mode gives you the time to polish your moves, while the Offline Mode gives you the chance to fight against the CPU or other players. Online play gives you the chance to play against others around the world and view or be on the leader-boards. And, last but not least, the new Scenario Campaign mode gives Tekken a nice twist.
In this new Scenario Campaign mode, it's almost a combination of being in a first-person shooter-type of environment combined with playing a traditional head-to-head fighter game. You go through the adventure as two of the new characters - Lars and Alisa - and it's the only place you'll see these characters' full video ending. It's the best way to figure out Tekken 6's plot. Additionally, after you finish the first few levels of the Scenario Campaign, an Arena Mode is unlocked. This allows you to play through the storyline as any of the characters.
I could go on and on about how much I love this game, but I have to say it's the best Tekken to date. The graphics, the character variations, the training options and the new Scenario Campaign Mode make it well worth it.
Tekken 6 is rated "T" for Teen and retails for $59.99 for your Xbox 360 or PlayStation 3. A PlayStation Portable (PSP) version is scheduled to release sometime this winter. Find it at your nearest Toys n' Joys (toysnjoys.com), GameStop (gamestop.com) or Best Buy (bestbuy.com).

Katamari Forever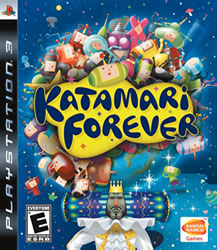 Katamari Forever is another recent release from Namco Bandai Games, and is the follow-on to the original Katamari Damacy, released in 2004. This release boasts the largest collection of stages, modes, songs and cousins. There are 50 playable cousins that you can equip with a variety of accessories.
The game has 34 levels and only three of them are entirely new. Otherwise the gameplay is the same with a different storyline. In this game, the King of All Cosmos is left unconscious after an accident. You, as the Prince, work with your cousins to construct a RoboKing to temporarily replace the king.
The goal of the game is to pick up as many objects as possible (rolled up in a ball) in the allotted time, and make your katamari as big as possible.
Overall, Katamari Forever is very simplistic, and if you're into puzzle-type games, you'll enjoy it, but I'm not sure it's worth the retail price of $49.99.
Most Recent Comment(s):