Techie New Year's Resolutions

By
.(JavaScript must be enabled to view this email address)
December 28, 2011
|
Share

Del.icio.us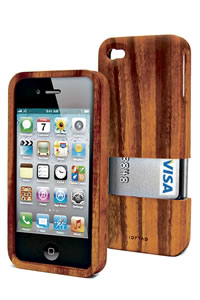 Photo courtesy Martin & MacArthur
As we go into 2012, here are some ideas for techie New Year's resolutions you can make:
Back up your data
Not to be blatantly obvious, but do yourself a favor and commit to backing up your data at least once a week (preferably daily, if you have an automated solution), because you never know when something might happen. I still see many people who do not do this, and they find themselves between a rock and a hard place when their hard drive crashes, computer is stolen or even simple user errors such as deleting a file.
The easiest thing to do is invest in an external hard drive (1TB or 2TB is ideal), and make a copy of your hard drive there. Then, as a secondary, you probably won't be able to copy your whole hard drive onto a cloud space, but you should use your cloud storage for your most precious photos and vital files. When you accidently delete something, you'll thank yourself later!
Keep software updated
With the amount of vulnerabilities computer operating systems (OS) have, hackers are constantly targeting them. Do yourself a favor and keep your OS up to date to avoid a future headache. Windows, Mac and Linux all have automatic update mechanisms. Your OS should notify you when an update is available, but you should set up reminders for yourself at least once a month to manually do this as well.
Clean dust out of your systems
It would be a good idea to periodically take your computer outside and spray all the dust out of it with compressed air (mainly for desktops laptops, too, but they're a little harder to open up). One of the main causes of system failures is overheating, and one of the major causes of overheating is dust buildup on components, especially on fans. When you clean it out, make sure to use compressed air and not a vacuum cleaner (it can build up a high static charge and easily kill your motherboard).
No phone use at the table
A final thought, but more of an anti-tech thought: In this age of smartphones, we're tempted to have it always out and on, but it's very rude to bust out your cell phone in the middle of lunch or dinner while you're with family and friends (unless you're showing them pictures or a new app). It's fine if you're by yourself, but please keep your phone in your bag and enjoy your company at meal time.

Martin & MacArthur's iPhone Case
Koa iPhone cases are nothing new, but Martin & MacArthur jumped on the iPhone case bandwagon and recently debuted its iKoa iPhone case for the iPhone 4/4S. The feature that sets an iKoa case apart from other koa cases is the fact that it includes a secret compartment to stash a credit card or ID, with maybe a little room for some emergency coffee money.
"With the introduction of iKoa, we are continuing to re-invent the art of koa," explains Michael Tam, CEO of Martin & MacArthur, who continues to develop new items for launch in the coming months. All koa used for the cases was harvested from fallen trees on private estates on the Big Island.
You can buy an iKoa for $179 from any of the Martin & MacArthur stores or online at martinandmacarthur.com. There are also plans to expand the koa cases to other devices (i.e., iPad) and selected Android phones.
Most Recent Comment(s):