The latest in HD at the Sony Hawaii Expo

By
.(JavaScript must be enabled to view this email address)
November 07, 2008
|
Share

Del.icio.us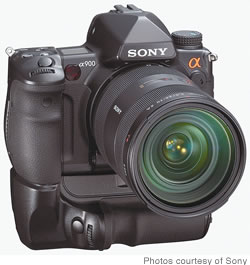 Last month my plasma TV died on me. I was so upset because I had that thing for only a year - how could this happen?! Since it would cost well over $1,000 to fix, my husband and I decided to use this mishap as a good excuse to buy a new TV. I'd rather put that $1,000-plus toward a new, good TV (I will never buy a Philips again). Since we're both Sony fans at heart, we decided to go with Sony's BRAVIA 52-inch - something I know will last. So far we've been very satisfied with it.
If you need a new TV or other gadgets, a perfect place to look and kick off your holiday shopping season is at the Sony Hawaii Expo next weekend. The latest high-definition (HD) products will be showcased. Here are a few: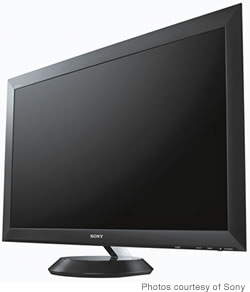 * BRAVIA KDL-52XBR7 LCD TV - This 1080p LCD TV display boasts Sony's new 240Hz MotionflowTM technology with a high frame rate that provides an unprecedented crisp motion detail in movies, sports and video games. This goes beyond the traditional 120Hz technology by quadrupling the frame rate of a conventional LCD TV, and interpolates three new frames that produce remarkably crisp and natural motion. This will be available for purchase in December.
* BRAVIA KLV-40ZX1M LCD Display - At an amazing 9.9 millimeters thin, this is Sony's slimmest 40-inch, 1920 x 1080p LCD Display. It features an edge-lit wide color gamut LED backlight that delivers excellent color reproduction and detailed contract with Sony's MotionflowTM 120Hz technology. Weighing in at only 26 pounds, this also will be available in December.

* DSLR Alpha Camera A900 - Sony's full-frame DSLR (digital single lens reflex) camera is aimed at the serious photo enthusiast looking for traditional SLR performance with the convenience of digital. It offers 24.6 megapixel resolution, 35 mm full-frame CMOS (complementary metal oxide semiconductor) sensor, BIONZ processing engines for fast image processing, and a body-integrated image stabilization for a full-frame sensor with Sony's SteadyShot Inside anti-shake system. This camera hit the market in early September. "At Sony, we want to ensure our customers select the products that work best for them in this high-definition era," says Naobumi (Ned) Nomura, president of Sony Hawaii Company, "The Sony Expo provides hands-on experience with demos of our latest products without feeling pressured to buy. It's a great customer experience and a great time to get to know our customers as we celebrate 40 years in Hawaii."
Additional features include the Take Back Recycling Program Booth and the Youth Xchange Video Competition Booth. For those of you who missed the eWaste Disposal Days a few weeks ago, the recycling booth allows you to drop off your old and unused rechargeable batteries and cell phones for environmentally safe disposal. Better than throwing those in the trash!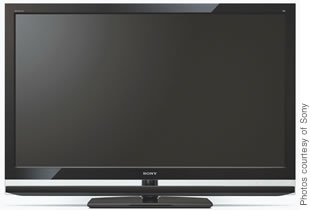 The Youth Xchange booth will feature Sony's partnership with Olelo. Each year the partnership is done to help see Hawaii through keiki eyes. Local public school students are equipped with Sony video cameras and editing equipment to produce news, public-service announcements, mini-documentaries, music videos, animation and short film segments.
Check out this year's Sony Expo next week at the Ala Moana Hotel, Hibiscus Ballroom Nov. 14 (10:30 a.m. to 9 p.m.) and 15 (10 a.m. to 9 p.m.). For more information on the expo, call 834-6611. It's free and open to all! Visit www.sonystyle.com for additional product information.
Most Recent Comment(s):