The New iPhone, TiVo Research

By
.(JavaScript must be enabled to view this email address)
July 09, 2008
|
Share

Del.icio.us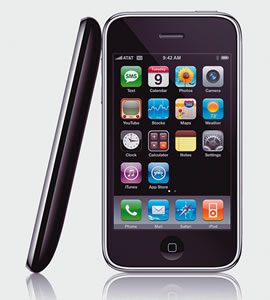 Questions about the new iPhone 3G have been flying at me left and right from everyone around me and in e-mails from you faithful readers. You probably already know - July 11 is the day. Some people I know (such as my husband) are taking the whole day off from work just to stand in line for this new iPhone 3G!
Now here's an update that many have been itching to know: Breaking away from Apple's strict rules regarding the first-generation iPhone, AT&T announced last week that a no-contract-required option will be available for $599 (8GB) or $699 (16GB).
I wish I could tell you a date (and I know people will ask anyway), but sorry, no dates have yet been announced!
Believe me, I want to know too!
If you don't care about a contract, you can always purchase it starting July 11 for $199 (8GB) or $299 (16GB) with a two-year contract. Also note: For you existing AT&T customers "not eligible" (determined by the amount of time remaining on your current contract and payment history), it will be $399 (8GB) or $499 (16GB).
See www.apple.com or www.wirelessatt.com for more information.
This time around, the stores will begin selling the iPhones at 8 a.m., as opposed to the evening time last year.

TiVo Market Research
I thought you TiVo owners out there would be interested to know that a couple of weeks ago TiVo and TRA, a media and marketing research company, partnered to offer a service to businesses that fuses together viewing, demographic and purchasing data. As the data is collected, it's packaged in anonymous statistics, so it is not invading your privacy.
This is not completely new - in 2007 TiVo started sampling 20,000 units with the "Top Commercial Rankings" via the TiVo Stop||WatchTM service. In comparison to the new offering, it was definitely a lighter data pull.
To me, this type of action is no biggie, especially since it's anonymous. For some individuals I know, it could be disturbing. However, from a business point of view, this service is brilliant. With the agreement, TRA will draw anonymous viewing data from TiVo's base of 1.7 million stand-alone subscribers. With the TRA Media TRAnalytics service, this is the only research with the ability to correlate household purchasing behavior with media exposure to effectively evaluate the ROI (Return on Investment) of a company's media spending.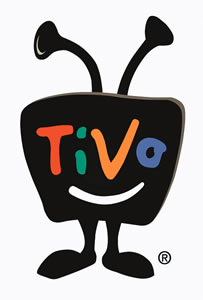 David F. Poltrack, chief research officer, CBS Corporation, and president of CBS Vision, says, "As a TiVo Stop||WatchTM and Media TRAnalytics subscriber, the level of actionable, detailed reporting that each provides is extremely valuable in helping us evaluate TV viewing behavior and the efficacy of our advertisers' campaigns. By combining forces, TiVo and TRA will essentially be offering the 'single source' measurement of television viewing and product purchasing behavior that the marketing community has been asking for since the 1970s."
TRA has been producing anonymous, aggregate reports associating TV viewership with household purchasing data based on cable data since October 2007. The company intends to expand its use of cable television data and harmonize cable and TiVo data to produce the largest and most representative anonymous sampling of the United States' television audience.
The TRA engine has the ability to analyze viewership data from television digital set boxes (DSTBs) as well as cross-tabulate second-by-second advertising audience data from a significant number of DSTBs with other media touchpoints, household demographics and actual household product purchasing data in the same homes. TRA's web-based research reports permit advertisers and agencies to reallocate their advertising, shifting money to advertising that produces higher sales per dollar.
TiVo's Stop||WatchTM ratings service was introduced in February 2007, and is offered via a database of ratings for nationally run programs and advertisements from cable and broadcast networks (data going back to September 2006). The figures are derived from a daily, aggregate, anonymous, stratified, random sample of 20,000 TiVo units - from which the second-by-second "click-stream" of behavior and view-ership is collected and assessed. TRA subscribers who are also Stop||WatchTM subscribers will have access to the total breadth and depth of both services.
This TiVo-TRA partnership was announced during the recent Advertising Research Foundation's Audience Measurement 3.0 conference in New York City.
For those of you with TiVos, just think how amazing it is that all this data is being collected from you and you don't even know it.
Most Recent Comment(s):