The New Xbox Experience

By
.(JavaScript must be enabled to view this email address)
October 31, 2008
|
Share

Del.icio.us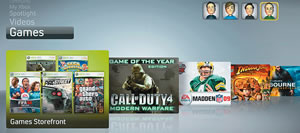 Earlier this month at the Tokyo Game Show, which I sadly missed, Microsoft announced that the New Xbox Experience is ready to launch Nov. 19 as a part of the Xbox fall update - and just in time to start off the Christmas shopping season.
If you don't already own an Xbox 360, you have a good deal waiting for you with the Xbox 360 Arcade holiday offer ($199.99) that comes with Sega Superstars Tennis and five Xbox LIVE Arcade games. For $299.99 and $399.99 respectively, the Xbox 360 console and Xbox 360 Elite pair the promise of the Xbox Experience and LEGO Indiana Jones: The Original Adventures and Kung Fu Panda.
"Our industry is defining the future of entertainment," said John Schappert, Microsoft's corporate vice president of LIVE, Software and Services for the Interactive Entertainment Business, while at the Tokyo Game Show 2008. "When the New Xbox Experience launches, we will be inviting the whole world to play. We will also have the games that everyone will want, including all-new social experiences like Lips, Scene It? Box Office Smash, and You're In the Movies - all launching this holiday, all exclusively on Xbox 360."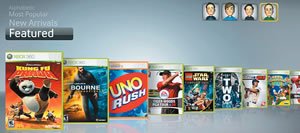 Here are the main things you'll see with the New Xbox Experience:
* Netflix On-Demand Entertainment: This is a feature I'm really looking forward to: having access to Netflix's 12,000-plus movies and TV shows for instant viewing right off my 360. Note you'll need an Xbox LIVE Gold membership and a Netflix unlimited subscription in order for this to work on your 360.
* Ability To Copy Games To Hard Drive: This is one of my favorites, too. Whenever I'm playing a game on my 360, the disk drive is fairly loud with the game spinning in there. This game-copying feature eliminates that by putting your games right onto your 360's hard drive. Keep in mind you still need your original game disk to start the game to verify authenticity, and this is only meant for your most-often-played games since all your games will not fit on your hard drive (unless you only have a few). This will sure speed up gameplay, and I already know which games I would copy over first.
* Xbox LIVE Primetime: A new channel on Xbox LIVE that will transform Xbox 360 entertainment. For the first time you can get together with other players to play game shows such as 1 vs. 100 (from Endemol, also producers of Deal or No Deal) with real hosts, fresh content and prizes just as the games are seen on TV.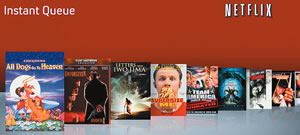 * Xbox LIVE Party: Create a virtual party on your TV with up to seven friends. You can voice chat as you play games or watch a movie/TV show and share photos in real time.
* Personality Plus: Create a customizable, animated avatar, similar to the Mii character you can create for your Nintendo Wii, but with much more detail. Using this avatar creator, you can customize your clothes, body, face and hair with a fair amount of detail.
Additionally, if you're a theme person, you'll be glad to know these are highly integrated into the new user interface. Instead of just a boring background and matching colors, Theme 2.0 has three-dimensional renderings rather than tiles behind each menu object.
Look for your New Xbox Experience in a couple of weeks as a free download directly to your Xbox 360. Visit http://www.xbox.com/live for complete system requirements and for more information.
Most Recent Comment(s):